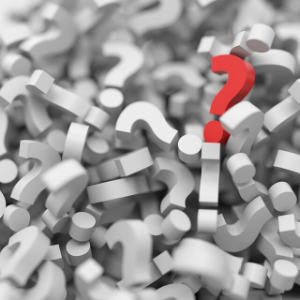 We all know what blowing the whistle is.
If you see something wrong, say something.
Yet those seven words can be interpreted in so many different ways.
The innocence of telling employees to 'see something say something', could result in a plethora of complaint types pouring in.
From an employee being too loud in their workspace, to a legal breach that could cause major trouble, types of complaints can vary from one extreme to the other.
So what isn't whistleblowing and what isn't an appropriate complaint to bring to the ethics hotline?
Good question.
The purpose of an ethics hotline is not to necessarily be a mechanism for people to raise HR type grievances or personal matters.
There are other mechanisms for those types of complaints - usually bringing these up directly with the HR department is typically sufficient enough to solve these types of problems.
How do you communicate to employees the purpose of the ethics hotline, or whistleblowing hotline? In other words, what isn't whistleblowing, and what is?
Employees are often very well aware of unethical issues, or wrongdoings, happening within the company. In many cases, it's an employee's anonymous tip through the whistleblower hotline that brings these issues out into the open so they can be remedied.
Therefore, policies and processes that inform employees on when and how to use the whistleblower hotline will help alleviate HR type reports coming through the hotline, and ensure that serious cases of unethical misconduct are properly funneled through the system.
It's also important that managers are trained in spotting issues that are more HR grievance in nature, or those that are more of a personal matter, and that they are provided with the correct processes and knowledge on how to handle these types of reports.
But policies and procedures don't communicate by themselves. They need to be backed up and implemented properly to be effective.
Policies and processes work together with verbal communication, team meetings, one-on-one meetings, annual reviews, etc. in reiterating the company's commitment to an ethical culture.
Regularly drawing employees' attention to the expectation on how and when to report unethical misconduct will ensure the program is used correctly.
Employers should ensure they actively review policies and especially the training in those policies for managers and for those who are likely to be dealing with complaints raised to them and for those who are in a position to spot issues being raised.
When employees can voice their concerns freely, organizations see increased retention and stronger performance.
What whistleblowing isn't?
Maybe direct your co-worker's constant noisy gum chewing and bubble popping to the HR department.