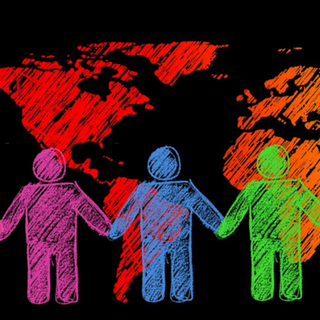 "See something, say something" is all fine and good, but it's meaningless if law enforcement doesn't "do something."
That's just one of the many reactions being expressed after the mass shooting in Florida on Wednesday, February 14th.
When a tip, anonymous or not, gets overlooked, tragic events may occur.
And in this case, the worst case scenario happened.
17 people were killed at a highschool in Parkland, Florida.
On January 5th, 2018, a tip came in to the FBI's Public Access Line (PAL). The tip was reported by a person close to the shooter who relayed the following concern.
The tipster was concerned about this person's gun ownership, his desire to kill people, his erratic behaviour, his disturbing social media reports, and his potential to conduct a school shooting.
Any one of these potential concerns should have immediately triggered an escalated emergency response.
Any combination should have triggered an 'all hands on deck' response.
Unfortunately, nothing was done with this reported information.
The FBI issued a statement:
"Under established protocols, the information provided by the caller should have been assessed as a potential threat to life. The information then should have been forwarded to the FBI Miami Field Office, where appropriate investigative steps would have been taken. We have determined that these protocols were not followed for the information received by the PAL on January 5. The information was not provided to the Miami Field Office, and no further investigation was conducted at that time."
Coincidentally, this wasn't the first tip received about the shooter.
Last fall, a video blogger noticed a comment on a YouTube video that said, "I'm going to be a professional school shooter." The blogger immediately reported it to the FBI. The username on the comment was "Nikolas Cruz", the same person who killed 17 people on Valentine's Day.
The FBI's acknowledgement that the report on January 5th was not handled correctly doesn't change anything. However, it does bring up the question, what happens when reports do come in?
The FBI receives thousands of tips a day on its Public Access Line call center, located in West Virgina. It's the central intake for reports submitted by the public.
The many thousands of tips they receive range from reports of criminal activity to national security threats. Call center staff evaluate and sort every report that comes in.
It's a system based on human beings. And humans make mistakes.
An intake and case management system ideally shouldn't be based on escalating reports based on a person's assumption of the significance of a report. Every person involved will bring their own personal insight and experience into that decision.
The escalation process should be built on an automated process that escalates reports based on key words, and case types.
Escalating a false positive, although a nusance after establishing it being false, certainly resonates better with the public vs. ignoring a positive that results in loss of life.
Another negative aspect of ignoring whistleblower reports, is that the very act of not responding, or taking reports seriously, starts to feed into the un-trust that the public (or employees) have about the entire process.
Why bother reporting if nothing will be done about it.
Trust needs to be a continuous building process when it comes to blowing the whistle.
The public, and company employees, need to see those in senior positions actioning every report that comes in. Only by walking the talk will the perception of blowing the whistle be reversed from an untrustworthy process to something to feel comfortable about.
This is why it's important to investigate every concern that comes into a tip line.
Does your company have a whistleblower hotline?
Our thoughts and prayers are with everyone affected by the February 14th shooting.