Why Do Some People Commit Fraud? Here's 23 Reasons
February 11, 2015
Amanda Nieweler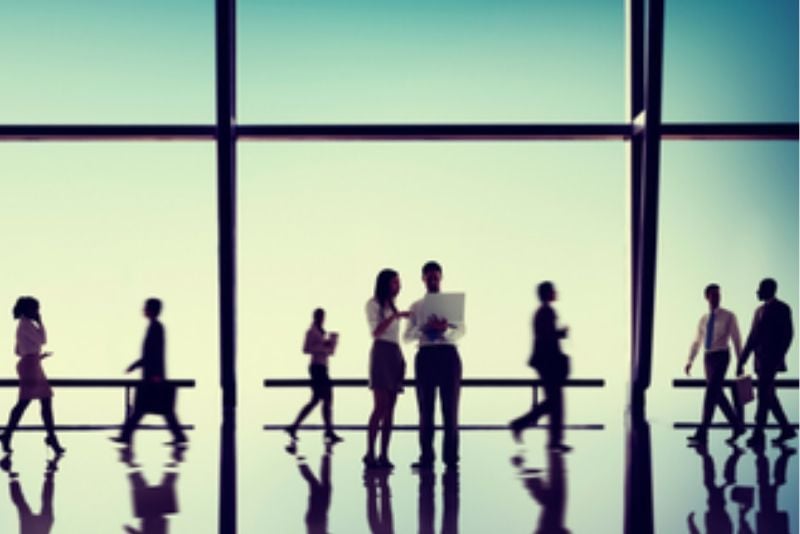 Why do some good employees commit fraud?
We've seen in the ACFE's Report to the Nations findings that the higher the perpetrator's level of authority, the greater the fraud losses tend to be. It goes to say that many white collar crimes aren't committed by 'hardened criminals', but instead these crimes are being committed by people who are under severe pressure from management or shareholders.
As humans, we tend to have the mentality of if we get away with something the first time, then maybe we'll get away with it a second time, or third time, and so on. We like to test our limits.
Here's 23 reasons people resort to fraud, taken from a paper from Dr. Muel Kaptein's of the Rotterdam School of Management.
TUNNEL VISION
Many of us find ourselves traveling down that path of focusing on one, and only one, thing. Setting and achieving goals is important, however, a single-minded focus on those goals can blind people to ethical concerns. When Enron offered large bonuses to employees for bringing in sales, they became so focused on that goal that they forgot to make sure they were profitable or moral. Look where that got Enron!
THE POWER OF NAMES
The use of nicknames and euphemisms given to questionable practices can often free someone from their moral connotations. This makes those questionable practices seem more acceptable. Example: Bribery becomes 'greasing the wheels', fraud becomes 'financial engineering'. Cute? Sure. Bad? Oh you bet!
SOCIAL BOND THEORY
In many bigger organizations, employees may start to feel like numbers, rather than individuals. Employees may often feel detached from the company's goals and leadership. That feeling of being detached may be that driving factor that enables employees to commit fraud.
THE GALATEA EFFECT
Self image determines behavior. People who have a strong sense of themselves as individuals are less likely to do unethical things. An individual's opinion about ability and self-expectations about performance largely determines performance. If an employee thinks they can succeed, they will likely succeed. Employees who see themselves as determined by their environment or having their choices made for them are more likely to bend the rules, as they feel less individually responsible.
TIME PRESSURE
If given ample time, an employee might think about their actions as being ethical or not. If under a time constraint, many employees may forget about 'thinking about their actions' and just get the job done to please management, ethical or not.
ACCEPTANCE OF SMALL THEFT
Look at any workplace and you'll find many opportunities for theft. From post-it notes, to toilet paper. These items frequently go home with employees. And these small thefts tend to be ignored. This then feeds to pushing the limits and engaging in larger and larger thefts.
SELF-SERVING BIAS
It's human nature - we often think we're better than the people around us. This can lead to feelings of injustice if, for example, somebody else gets a promotion over you. Employees feel it's not down to that person's performance and capacity, so it must be something else. These feelings, and overestimation of other's biases can lead to unethical behavior.
CONSPICUOUS CONSUMPTION
Extreme wealth, or environments that reflect it, can lead to unethical behavior. Employees, who see excessive bonuses or perks can be lead to feelings of injustice and jealousy which may lead them to unethical behavior.
THE PYGMALION EFFECT
Well this just makes sense; the way that people are seen and treated influences the way they act. When employees are viewed suspiciously and constantly treated like potential thieves, they are more likely be thieves.
REACTANCE THEORY
People resent threats to their freedom, and they often manifest that resistance by flouting certain rules. Rules are designed to prevent unethical behavior, but when they're seen as unjust or excessive they can provoke the opposite reaction.
OBEDIENCE TO AUTHORITY
When someone in a position of authority asks an employee to do something unethical or illegal, that employee often finds it difficult to say no. After all it's upper management doing the asking so it must be okay. When people see themselves doing another's wishes, they feel less responsible.
THE BLINDING EFFECT OF POWER
The only reason powerful people appear more corrupt is because they are caught more publicly. And when someone is influential and sets rules for others, they can begin to see themselves as morally distinct from their employees, and not subject to the same rules.
BROKEN WINDOW THEORY
Former New York City Mayor Rudy Giuliani popularized the "broken window theory" when he led a sweeping effort to lower crime rates. His idea was to crack down on smaller crimes and clean up the city in order to create some semblance of order. This in-turn would discourage larger crimes. When people see disorder or disorganization, they assume there is no real authority and are likely to commit more crimes.
THE FREE-RIDER PROBLEM
Positive and ethical behavior can sometimes result in an opposite reaction. "If nobody else steals stationary, the company won't notice if I do." If total damage is limited, people feel as though they can take more liberties.
THE FOOT IN THE DOOR
When upper management asks an employee to skirt the rules, that employee may want to seem like a team player. They may start to think of themselves as a "team player" and extremely loyal, getting things done. In that frame of mind, they may be willing to participate in unethical behaviour.
WINNER TAKE-ALL COMPETITION
If employees see situations as if there's a clearly defined winner and loser, they may be more likely to cheat. The people most likely to cheat may not even be those farthest behind, but rather those who are just short of their goal.
COGNITIVE DISSONANCE AND RATIONALIZATION
If an employee's actions differ from their morals, they begin to rationalize both to protect themselves from a painful contradiction and to build up protection against accusation. The bigger the dissonance, the larger the rationalization, and the longer it lasts, the less immoral it seems - therefore bigger frauds ensue.
LACK OF SLEEP AND HYPOGLYCEMIA
People who are hungry or tired have less self control. While being tired or hungry won't make someone embezzle, it leaves them more open to moments of weakness.
ESCALATING COMMITMENT
Big thieves usually start out as small thieves. It's that simple. If there's a feeling of no way out, the slippery slope gets slippier. If an employee is taking a big risk to get a big bonus, they may look to taking larger risks if the original risk suddenly becomes a big loss.
MARKET AND SHAREHOLDER PRESSURE
Former Citigroup CEO and Chairman Charles Prince once said, "as long as the music is playing, you've got to get up and dance." He was referring to the leveraged buyout market in 2007. Before the collapse, there was intense pressure for managers to join in on the huge and risky profits, despite the volatile market at the time.
THE COMPENSATION EFFECT
Some employees may feel like they've banked up "ethical credit" if they've been morally and ethically upfront in their dealings thus far. This could mean they use this to justify immoral behaviour in the future.
BAD COMMUNICATION
Many companies have fallen into this category. Corruption and ethics are black and white, wrongdoers are badly punished and gray areas are never discussed. That can lead to an environment where rather than sounding out ideas that border on unethical, people push and test their limits.
THE PRESSURE TO CONFORM
Nobody likes being a nuisance. In order to fit in with a group, people do things they might not do otherwise. That can lead them to ignore abuses for the sake of peace or unity and go along with questionable decisions.
The bottom line is, fraud is going to happen. These points just might give you insight into why people would commit fraud. Don't forget, according the ACFE, approximately 77% of the frauds in their Report to the Nations study were committed by individuals working in accounting, operations, sales, executive/upper management, customer service, purchasing and finance.
There are so many ways to be proactive in the fight against fraud. Implementing an ethics reporting system is one way that will help. Promoting a speak-up culture is smart business in fraud prevention.
Learn more about global ethics hotlines.
Source: http://www.businessinsider.com/why-people-commit-fraud-2013-5#