Compliance hotline & ethics hotline services offer companies an alternative method to speaking up about conduct wrongdoing when a face-to-face approach is not a preferred first choice. Third-party hotlines offer employees a safe and secure place to speak up and share their thoughts and concerns about any activity, unethical or otherwise, happening in the workplace. Employees are often the eyes and ears to all the activity happening in the workplace, and for the most part, their first instinct is to want to share their knowledge about any wrongs they see.
Many are just unsure about how to or if they should. Or, if they do, will retaliation from potential perpetrators befall them? Their voice is a valuable tool for truly understanding the inner workplace culture. Let's get them using a whistleblower hotline.
Organizations are now more conscious about the ethics of how they do business and how they support the overall wellness of their organization. Not only is whistleblowing an important regulatory requirement and legal obligation for larger organizations, but many smaller organizations also receive the same benefits of incorporating whistleblower hotlines. A company's culture will outline the expectations for behaviour that are shared by employees and other stakeholders. But what if there's a deviation from appropriate behaviour? What happens when an employee is a witness to an activity that brings up ethical questions?

One of the best ways to understand any type of activity inside a workplace is to empower all employees to anonymously report any wrongs they think they see. Whether a complaint is founded or not, the ability to receive, investigate, analyze and report on all types of activity gives an organization maximum insight into the inner culture and workplace activity and enables leaders to position the company for growth and success.

Many employees want to speak up about potential wrongdoing they see at work. Management needs to take advantage of this impulse. The alternative could be far worse, where employees feel too threatened or scared to speak up freely at work and instead decide to tell the world (social media) about problems. A speak-up culture helps identify threats and bad behaviour before they get out of hand and the company's reputation is damaged. So let employees tell their story in a way that makes them feel most comfortable if they are too hesitant to speak with management face-to-face.
What is an Ethics Hotline?
An ethics hotlinecan act as a bridge between management and the front-line activity in an organization, especially the larger organization where a less formalized approach to daily workplace communication takes place. In other words, unlike a smaller organization where most employees see each other every day and have some kind of close and direct communication, including with management, larger organizations cover a greater landscape and the opportunity to walk into management's office as the need arises is somewhat reduced.
It's a place where any employee, customer, vendor, etc., can safely and anonymously report on any wrongdoing (safety, fraud, harassment, etc.) in a manner that maintains the employer's integrity and the reporter's safety.
A whistleblower hotline is known by many names:
Fraud, waste and abuse hotline
Intake hotline
Reporting hotline
Compliance line
Speak-up line
What Do Ethics Hotlines Do?
If employees don't have a safe and secure place to raise concerns other than the rumour mill, companies could find themselves trying to sort out devastating facts from equally devastating fiction. Hotlines encourage employees to speak up about ethics violations. Many employees might feel comfortable voicing concerns to a manager or supervisor. But many more don't, and anonymous hotlines provide another way to speak up about wrongdoing in a safe place.
Hotlines detect and deter fraud before it can take a company down. As such, they protect your reputational and financial sustainability and help create a strong corporate culture. This way, management can increase connection with employees, increasing their morale and engagement.
Hotlines are: Indicative of management's commitment to employees and a way to limit liability for directors and managers
Internally Operated or Third-Party Whistleblower Provider?
The biggest factors to consider are budget, resources, implementation plan, training, report review, response, and analytics. What policies and codes need to be developed to support the system? What types of reporting do you need? How do you measure success? And, of course, how important is an anti-retaliation policy?

When considering in-house hotlines or third-party providers:
Cost-effectiveness – It's easy to set up a voicemail system on an ad-hoc basis, but it's not recommended. Internal systems lack the budget needed to staff, maintain, and market the system. An external system will generally include all costs needed to maintain, service, and market the program.
Availability – A whistleblower hotline should be available 24/7/365. This means that employees can use the toll-free ethics hotline or file their reports online at any time, from anywhere. Many employees will choose to speak up about wrongdoing after work hours because they are afraid of being out at work.
Regional / National / Global Coverage – Many organizations have a global footprint. Therefore, 24/7/365 hotline coverage and accessibility provide all employees with access to the hotline when needed.
Translation Services – Internal systems covering large organizations with global locations may not be able to service all employees in their preferred language. An external provider will provide translation and interpretation services at the moment of intake, so employees are able to voice their concerns immediately and confidently.
The Importance of Anonymity
Maintaining a reporting hotline will increase the chances of detecting unethical behavior earlier and, in doing so, reduce losses. But employees need to feel comfortable using the hotline first. One of the biggest fears of speaking out is the threat of retaliation. This could be in the form of being looked over for a promotion, being outed, not getting a pay raise, losing a job, etc. In a recent Global Business Ethics Survey, just over 30% of people who responded to the survey indicated that they did not trust that their report would be kept anonymous, with a similar number of people indicating the same about their report being kept confidential once it was reported.
Fear plays a crucial role in a serious issue not being reported, and this can result in wrongdoing continuing unchecked until disaster strikes. This is where the importance of anonymity when speaking up is so important and how the workplace culture that permeates the environment can either help or hinder an employee coming forward.

According to the ACFE's latest findings, sixteen percent of reports of occupational fraud and abuse were brought forward by an anonymous tip. Couple this with almost 50% of working Americans witnessing wrongdoing in the workplace, and of those, almost 80% are willing to blow the whistle; expanding the communication channels to include an anonymous reporting hotline means management will know about wrongdoing before everybody else. And by everyone else, we mean social media because if employees feel restricted in any way, you can bet they will turn to social or some other outside source that will listen.

Whatever system you use, it should be able to accommodate a 2-way anonymous dialogue with the whistleblower. This way, management is able to ask more questions or clarify information from the whistleblower without either party revealing their identity.
Hotline Call Center / Toll-Free Number
Third-party hotline providers will operate a toll-free hotline system. The whistleblower reporting hotline is where employees will dial into and relay their concerns to a trained agent or contact center agent. Hotline personnel are responsible for gathering as much information as possible from the caller and transcribing the report into a case management system. These agents are trained to capture as much information as possible to provide an organization with a comprehensive and accurate report. Contact centre agents are trained in empathetic and investigative techniques when talking with callers, and at the same time, they will extract as much pertinent information as possible.
An independent hotline should:
Be available 24/7/365
Be available globally
Be answered immediately
Web Reporting / Online Questionnaire
Another option for employees to report potential wrongdoings is through an online web form questionnaire. Generally, a third-party service provider will provide employees with the ability to use this form in whatever language they need to. For those employees who don't really want to talk with an agent, an online web form provides the employee with the ability to take more time to type out their report anywhere they have an internet connection, make any edits as they go, etc.
Another benefit of online whistleblowing forms is the added security to employees that they will remain anonymous. Although hotline call centers are bound by confidentiality agreements and will never disclose a caller's identity, talking to a live agent may still bring about fear in employees. Online platforms will remove identifying data like location, IP address, etc. when a whistleblower submits a complaint form as part of the anonymous reporting mechanism.
---
Our ethics intake form is the same form used by our contact center agents. Watch a quick overview of the IntegrityCounts ethics reporting and case management platform in action.
---
How to Handle Potential Violations Complaints
You get your first complaint, but what do you do? Or maybe you have a system in place but are still unsure if you're doing the right thing. Here are a few quick tips:
Start the investigation - Open the case and become knowledgeable about the issue being reported. If the reported concern is of an urgent nature, knowing about it sooner will allow you to put in place any fixes or modifications to policies and processes.
Thank the reporter - Too often, employees won't come forward because they believe nothing will be done about their concern, or the company won't take it seriously. Thanking them shows their message has been received.
Take the report seriously - Even if the company feels like the report may be a false alarm, taking it seriously from the beginning starts to build up that speak-up culture. You never know - there may be a time when that seemingly small matter actually turns out to be something devastating to the company.
Final update with the Reporter - Ensure to keep the employee informed of what is happening with the investigation and the concluding results. Even if their report turned out to be a false alarm, let the employee know you did take the time to investigate their concern.
Case Management / Reporting and Analytics
Having a centralized and secure case management system that stores all of your sensitive data are important. A case management system will act as your single source of truth pertaining to all activity in the workplace. Having the ability to easily access all the data, and search for hotspots and trends, can provide management with smart and intuitive data that can arm them with enough information to stop misconduct in its tracks.
What's equally important is the ability to not only protect the anonymity of the employee filing the report but to protect the integrity and confidentiality of their report. You know the saying that information is on a need-to-know basis. Well, if anyone should not have access to a particular report, then they should not have access. No matter what path you choose to proceed down - engaging with a third party or keeping your program in-house - it is vital to the integrity of your data and the safety of your employee that anyone implicated in an unethical conduct report does not have access to it.
If you love to sort through data, a case management system will provide you with a much more enjoyable experience than sifting through endless Excel spreadsheets. A case management system will provide better customizable reporting and a more in-depth analysis of your company's data. The powerful and easy-to-use reporting in the IntegrityCounts reporting center provides organizations with valuable insight into cultural changes within the organization and helps to inform leadership and business partners on a variety of issues. Get creative with keyword searches, graphs, charts, and templated reports to drill deep into your data and benchmark filtered data against previous periods.
Reporting and analytics puts the power of case data in your hands
Easily find the data your looking for with intuitive search capabilities
Gain important insight into your organization's culture and learn where problems may exist
Benchmark filtered data against previous periods
After an Investigation - Now What?
It's time to promote confidence and trust. If you have a compliance program to ensure whistleblower protection and have had your first few reports come in, hopefully, you've completed your investigation into the inappropriate behavior reported. But now, what do you do? You've likely uncovered some facts, prepared reports, and reported findings into alleged wrongdoings. But the job does not stop here. This is the perfect time to promote compliance, reinforce its relevance in the organization, and learn from past mistakes to create a stronger work environment and ethical culture.

First things first: follow up with the reporting employee to let them know the investigation is complete. At this point, it's important to let the employee know if there were corrective actions as an outcome of the investigation. But remember, under no circumstances should any private or confidential information be divulged involving any implicated individuals that could breach the organization's confidentiality. And if there were any witnesses involved in the investigation, you don't want them drawing their own conclusions about the outcome of the investigation. At this stage, it's important to reinforce the effectiveness and relevance of the whistleblowing process and demonstrate that the organization encourages future reporting.

Some investigations might reveal bigger issues that need to be addressed. During the investigation, is there a sense that there might be some confusion or misunderstanding about a company policy? Now would be a great time to make any updates and share the updated policy. Perhaps there might also be an opportunity to provide some additional guidance to leadership about how they handle workplace behaviour correctly. Was leadership aware of an issue, and if so, for how long? Was any attempt made to fix the issue?
Workplace Culture for the Win
A workplace speak-up culture is one that values and encourages employees to speak up, express their fears, provide feedback, ask questions, raise concerns, and make suggestions without fear of retaliation. Here are some tips to consider when you develop a speak-up culture you want employees to believe in:
Put in the effort to develop and maintain a speak-up culture. If you put in the time, you will be rewarded. Don't limit your view of a speak-up culture to just ethics and compliance. A speak-up culture is created from all corners of the organization. Companies of the past had a top-down driven belief where their message was, 'here's the strategy; this is exactly what we're going to do. Today, more organizations are trying to extend into a linear matter that believes all employees should have a voice. Also, if you're in the process of rebuilding your culture, be patient as with anything new; there will be growing pains.
Make employees feel comfortable speaking up without fear of negative consequences. Many employees fear retaliation if they speak up about wrongdoing. Or they fear their concerns will be brushed under the rug, so why bother. Creating an atmosphere that empowers and encourages employees to speak up will help an organization build an open and honest environment where everyone has a voice. If a climate is created where employees feel safe speaking up about small day-to-day issues, then employees will be more likely to speak up about more serious issues.
Positively recognize employees who bring issues to the attention of the company. Recognition goes a long way, and most employees like to be recognized and rewarded. It helps employees feel a sense of security in their value to the company. It motivates them to continue to do great work. Recognition or reward doesn't need to be monetary or excessive. It can be a simple thank you that everyone can see.
Organizations with a poor speak-up culture risk having employees taking their concerns and the organization's dirty laundry to social media or the press. Today's employees what to speak up about wrongdoing because they know it's the right thing to do.

For employees that rely on a human connection, anonymous hotline capabilities are critical to ensuring that the employee feels supported and nurtured when reporting misconduct. Our global and local multilingual hotlines are answered live 24/7/365 and offer the most human experience in the market.
---
Additional Resources
---
Is an ethics hotline right for you? To find out, ask these 10 questions:
Download an eBook that arms you with some key questions to ask an ethics hotline vendor to learn more about their call center and its capabilities. We've provided 10 questions that should arm you with the information you need to understand how a reporting hotline works, and if the vendor knows what they are doing.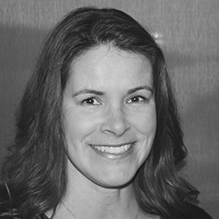 About the Author
Amanda writes for WhistleBlower Security about ethics, compliance, workplace culture, and whistleblower hotlines. Amanda brings her nearly two decades of risk and compliance experience to the WBS blog where she is dedicated to helping people and companies promote speak-up cultures.