3 Ways Ethics Hotline Agents Comfort Whistleblowers
June 17, 2020
Amanda Nieweler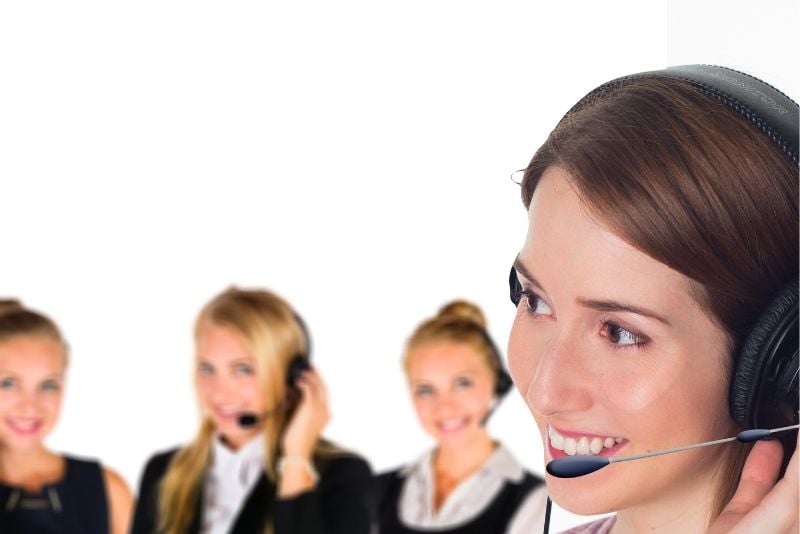 When a whistleblower's concern is accepted and validated, it builds trust
A whistleblower hotline call center can receive thousands of calls a year. Many organization have hotlines in place for employees to blow the whistle on unethical workplace conduct.
The substance of calls can range from theft to work place safety and accounting fraud and corruption. Or they can be more personal from substance abuse to bullying.
And the employees calling in will be experiencing a variety emotions ranging from nonchalance to true fear. Some callers will freely give their name as the whistleblower, and others will demand anonymity.
But it's the call center agent that keeps the caller on track to submitting a thorough and well structured report.
Here are three ways a call center agent can comfort whistleblowers, and help them build a meaningful report the organization can investigate.
No judgement of the callers emotional state
The call center agent plays a very crucial role in the whistleblowing process. Their interaction with the caller can determine if future whistleblowers come forward. Their ability to communicate and respond to the whistleblower helps promote the program. And their ability to direct and guide the caller in delivering their whistleblower report ensures the company has quality information to investigate.
Employees are going to be feeling very stressed, scared, and uncertain about blowing the whistle in the first place. And many reports can be quite sensitive in nature. The agent is going to use calming words with the employee. And let them take as long as they need to voice their concern.
The purpose of the whistleblower hotline is give employees a place where they can speak safely and without fear of retaliation. Agents are trained to use empathetic and investigative techniques with the caller so they can feel good about their report.
---
<< Download an eBook: 10 Questions to Ask a Vendor About Their Whistleblower Hotline.
---
Agent training to receive whistleblower calls
Call center agents are a vital link between the employee and the organization. They assist the caller in submitting a quality report that the organization can investigate and remediate.
A third party ethics hotline provider is going to use a call center with dedicated intake agents. These agents are trained to receive whistleblower complaints. In order to do this, there is some extensive training that has to happen first.
Typically, whistleblower hotline call center agents are recruited through programs for call center education at the college or university level. This puts them in good standing to receive a variety of calls. Their main focus is to comfort the caller, and then to gather enough quality information to transcribe into a case management system.
Agent tenure adds to a positive whistleblower experience
With agent training comes tenure in the call center receiving whistleblower complaints. After all, you only get better with practice and experience. Experience in the call center environment gives agents the opportunity to experience a variety of calls types. It also gives them the opportunity to interact with a variety of whistleblowers with varying emotional states.
Experience in the call center environment enables agents to be versatile with changing systems and telephone etiquette. The caller wants to feel like they matter. The call center agent shouldn't be wondering how to use the system while they are trying to comfort a caller.
Experienced agents will be able to alter their demeanor to match the caller depending on the caller's state of mind. This ensures that no caller decides to abandon their call out of frustration.
Knowing about misconduct sooner enables organization to put a stop to it earlier. The median duration of fraud until detection is about 18 months. For smaller organizations, that could mean the difference between staying in business or going out of business, because smaller business don't have the resources to recover these types of issues.