7 Compliance Solutions for Your Business
April 12, 2021
Amanda Nieweler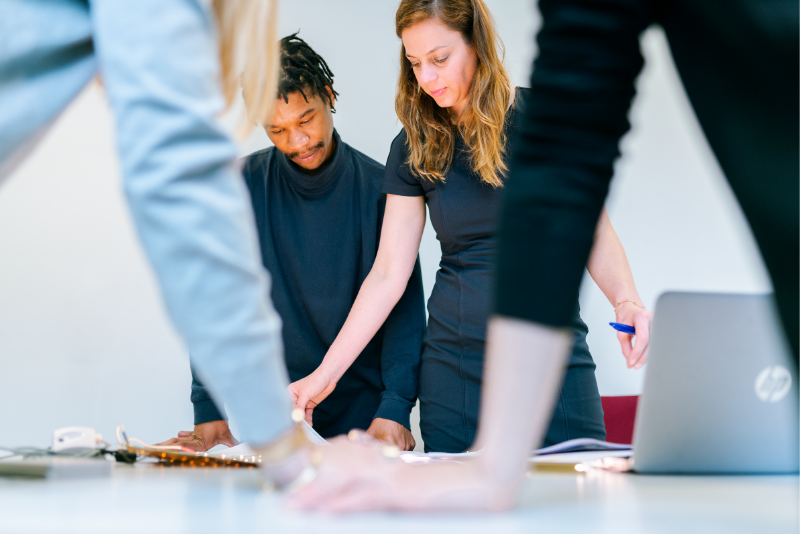 Compliance management solutions to help meet regulatory requirements
Every industry has some form of compliance protocols that they need to follow to keep their business information safe while ensuring they meet industry standards. This could include legal, security, industry and other regulatory requirements. Lack of adhering to these rules can result in hefty fines and even jail time. That's why organizations need to start implementing compliance management solutions that can help them meet their regulatory requirements.
Risk Management System
Do you have the necessary preventative measures in place to combat corruption, money laundering, cyber fraud, and other risks that could impact the operations and existence of your business? A compliance solution will analyze your business practices to determine what type of risks can transpire and what the likelihood is of those risks occurring, to create a strategy for risk minimization. A compliance risk management system will provide an effective strategy that complies with applicable regulations and laws. It'll also outline exactly what steps need to be taken when a risk does occur and a loss is realized. The latest in risk management software allows businesses to identify, assess, and manage risks from a central system, map controls and prioritize everything into one easy-to-use dashboard.
Continuous Controls Monitoring
Continuous controls monitoring (CCM) falls under the purview of risk management too. This refers to a set of technologies and tools that are designed to reduce business losses by incorporating real-time continuous monitoring techniques. Some of the controls monitored include system configurations, access, authorizations, and other business processes. The latest in CCM is in-flight monitoring solutions that allow an organization to monitor activities as they happen. This creates a proactive environment rather than a reactive one, which can help to reduce auditory costs and the time your team spends on manual reporting.
GDPR Compliance Software
The General Data Privacy Regulation requires businesses to protect the personal data of residents. GDPR compliance software can help a business capture and store data securely. This includes collecting the consent of the individual before sending info, as well as collecting their data, using security methods to protect the data once it has been obtained, and implementing privacy notices and other necessary forms of communication to inform people of what you intend to do with their data. The easiest way to stay compliant is to install a consent management platform that will store and manage the user consents in one centralized place. Adding apps that will allow you to create a "single source of truth" between each one can also make data collection and consent processes much easier.
Policy Management
In order to comply with applicable laws and industry regulations, you need the appropriate policies and procedures in place. Once you have the procedures outlined, you need to establish the necessary processes, store and manage the documents, and automate workflows to match the applicable policies to the right departments. Compliance and policy management software will be required to achieve this. It will allow you to easily create policies, get them approved and then create automated workflows to distribute and track compliance within the organization.
Environmental, Health and Safety Management Software
EHS management software can help to predict and reduce injury to workers and the associated claims making your company safer and more compliant. Today's EHS software can provide powerful real-time analytics, layered automation rules, fully integrated claims management, and incident management all within one centralized platform. Real-time visibility into incident reports allows businesses to better manage and improve their health, safety, and environmental impacts.
Whistleblowing Software
Whistleblowing software is a compliance solution that provides employees with an anonymous way to report misconduct or wrongdoing in the workplace. The software has one simple goal – collect information from the whistleblower via a secure ethics hotline or web intake form and then populate that into the case management system. Having an easy way for your employees to report wrongdoing without fear of retaliation can increase trust and help you stay compliant with the security regulations that require businesses to establish procedures for complaints to be received and handled confidentially. A whistleblower system will also help to protect your business from theft, fraud and corruption that could put your business at substantial risk of loss or reputational harm.
Case Management System
Case management is another compliance solution for your business that will provide your company with a centralized platform to capture reports of misconduct, giving you the means to take appropriate action. From intake to investigation, case management systems can help you uncover problems early, leverage the data to fight fraud in the workplace, enhance company policies, and stay compliant with relevant laws and regulations that require proper paper trails for reporting.
Are you looking for a compliance solution for your business? WhistleBlower Security makes it easy to manage misconduct in the workplace.
Our ethics hotline, whistleblower intake portal and IntegrityCounts case management system will help you keep organized and compliant.
Our Global Ethics Hotline provides an anonymous, secure way for your employees to report their concerns no matter where they are in the world. Similarly, our web intake reporting solution gives employees immediate access to make whistleblower complaints from any device. Data is then quickly synced to the IntegrityCounts Case Management system that collects, assigns and tracks all the risks through one easy-to-use portal.
IntegrityCounts is designed to recognize potential patterns and threats before they can escalate into damaging problems. It provides an automated way to collect, store and update your data right from one dashboard. As soon as complaints are filed, the data is securely stored and the compliance department is notified immediately. Real-time reporting ensures that you can take corrective action immediately. These robust features are built-in so that you can create detailed reports to perform powerful analytics to leverage the data to compare case numbers and incidents quarterly or annually to find patterns of misconduct. You can choose to allocate tasks and share information easily with the rest of the compliance team.
To learn more about how you can improve your workplace structure with our whistleblower software and solutions, contact us today!