5 Ways to Enhance GRC and Minimize Risk
August 25, 2021
Amanda Nieweler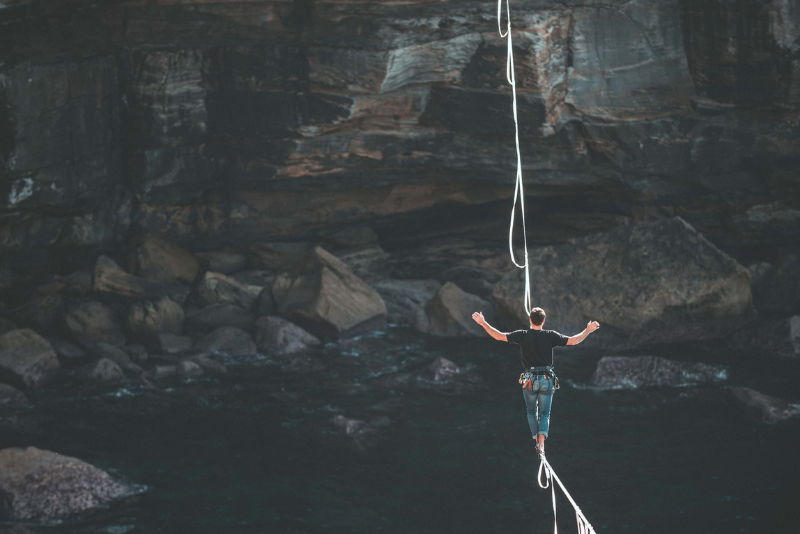 Enhance your GRC and minimize risk.
Every organization is responsible for putting the proper governance, risk, and compliance (GRC) measures in place to ensure the business can successfully manage compliance with regulations and internal policies. In order to address these needs, businesses require proper risk management, document management, audit management, reporting, and analytical measures that can guarantee effective GRC exists companywide.
However, keeping a robust GRC program is often challenging as new compliance regulations constantly evolve and new risks arise every year. This can make it difficult for GRC teams to keep up.
---
Governance: Refers to ensuring that organizational activities, such as how departments are managed, are aligned in a way that will help support the organization's operational mandates.
Risk: Refers to ensuring that any risk or event that could arise that may negatively impact the organization's operational activities is addressed in a way that positively supports the organization's business goals. This could mean ensuring that the organization adheres to financial regulations.
Compliance: Refers to ensuring that organizational activities are managed in a way that adheres to any laws or regulations. An example would be to ensure that any personal data contained within the company's infrastructure is used and secured properly.
---
If your organization is falling behind in its capabilities, there are a number of ways to enhance GRC and minimize risk:
Review Your GRC Strategy Annually
A company's key objections and strategies can change over time. Key staff and GRC leadership can also come and go, and the government, along with shareholders, can demand new GRC strategies to be implemented. Thus, it's important to review your GRC strategy every year and make any necessary changes required to stay compliant. This includes reviewing the design and effectiveness of the current strategy and actions to see what areas need improvement.
Aligning the strategy with key objections and ensuring that effective decision-making is taking place is crucial. This includes reviewing all potential threats to the organization to determine if the risk management and reporting measures are adequate. By adopting a proactive approach that identifies new risks while prioritizing critical tasks and high-impact activities, your company will be able to effectively mitigate risk and reach organizational goals.
Don't just communicate your GRC strategy with your management teams. It needs to be actively implemented across the board. To ensure that all employees, stakeholders and leaders are following the GRC policies, organizations should deploy a standardized globalized process - one that can be easily tracked and reported on.
A centric approach will not only reduce mistakes but will also cut costs. To keep everyone on the same page, implement templates, policies, and procedures for each aspect of the GRC strategy and enforce them across all internal departments. Training must also be conducted regularly to ensure that all employees are aware of the policies and procedures necessary to help mitigate potentially serious risks.
Create An Oversight Committee
If you are running a large organization with multiple departments and branches, it's essential that you have a risk and compliance group that can oversee the success of the GRC strategy and make sure it is being implemented across the entire organization. Having a GRC representative from each office and department might not be enough to address compliance and governance consistently. If one department fails in meeting the necessary requirements, it could impact the entire company in more ways than one.
Having a dedicated oversight committee that is tasked with addressing government and regulatory obligations, and ensuring compliance is being properly implemented across all departments, is a surefire way to enhance GRC and minimize risk across all business processes. It's the best way to keep everything operating smoothly.
Upgrade Your Tools and Processes
Is your company still using excel spreadsheets, multiple servers, and other manual tools to operate and manage your GRC processes? If so, this can be a risk and compliance nightmare. Multiple tools and outdated manual processes are difficult to track, analyze and report on. It also leaves a lot of room for human error and blind spots. If you want to enhance GRC and minimize risk, start with improving your compliance processes by moving everything online into one simple to use, connected system.
There are numerous GRC software programs available today that can easily manage risk more proactively through simple automation. Having one single platform that offers multiple tools to track, control and action activities can help you address any GRC challenges that may arise.
Implement a Compliance Case Management Tool
Having the necessary tools to deal with any incidents of illegal or inappropriate behaviour in a confidential and secure way is integral to GRC practices. Implementing a centralized database that can capture whistleblower complaints into a comprehensive dashboard can ensure your company is staying compliant with relevant laws and regulations while also mitigating risk.
A compliance case management tool equips your company with a process to deal with complaints, quickly investigate claims, and then report and analyze all necessary data. It also helps your GRC team identify potential threats before they can become serious problems. Having one solution for your case assignment increases efficiency and speed of data processing, improves data accuracy, and puts all the information in one easy-to-use dashboard.
Today, many businesses are using ethics hotline and case management tools to better manage their GRC requirements. IntegrityCounts is the smartest, fastest and most efficient ethics reporting system to date. You can explore this innovative tool to learn how it can benefit your organization too.
How Ethics Reporting and Case Management Works
Ethics reporting is integral to compliance and risk management. The IntegrityCounts program allows your staff to have access to a live-answer hotline that is available 24/7, 365 days a year. If employees prefer to file a report online rather than over the phone, they can use the web-intake portal that is available in 26 languages. The information provided is instantly populated in the IntegrityCounts case management system, so your GRC team has full control over any issues that are reported. The software provides the necessary tools to analyze the data to gain deeper insights into potential instances of fraud, or other misconduct, so management can make informed decisions to help mitigate risk. This provides organizations with the ability to correct any serious issues before they can create risks to the company's bottom line and reputation.
If you want to enhance GRC and mitigate risks within your organization, you need to regularly evaluate your current strategy. This includes making the necessary changes to the processes and putting a robust oversight and reporting system in place that is straightforward and easy to use.
Learn more about how Whistleblower Security can help you achieve all these objectives with our turnkey compliance solutions.