4 Strategies for Coping with Toxic Work Environments
April 8, 2021
Amanda Nieweler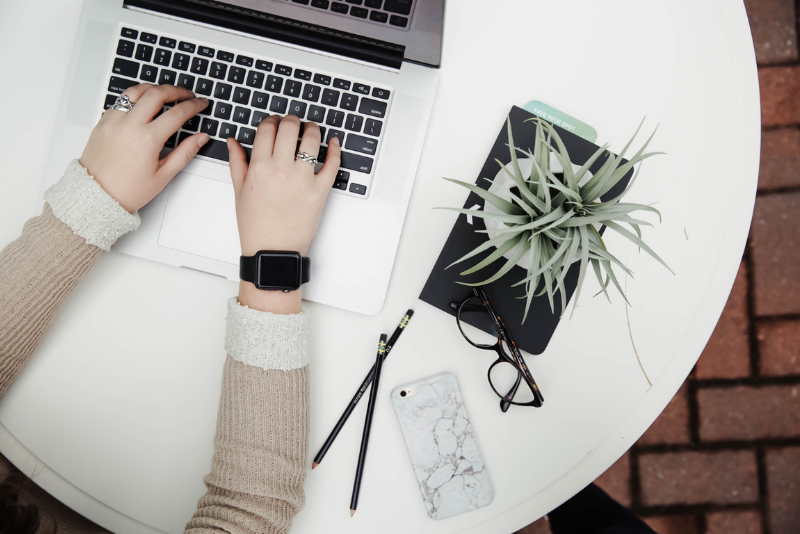 How to handle a toxic work environment
Dealing with a toxic environment, whether in your personal life or at work, is never easy. Workplace toxicity can leave employees feeling unproductive, overlooked, and drained at the end of the day. Negativity at work can present itself in many ways, and it's important to recognize the signs so that you can solve the problem or look for opportunities elsewhere.
Toxicity can stem from gossip, lack of communication and core values, and unfit leaders. For insights on how to best cope with a toxic work environment, we asked industry professionals for strategies that can benefit employees at all levels. This is what they said:
Set Boundaries with Your Employees
A lack of boundaries can affect not only your employees, but the environment that they work in. Billy Roberts, a therapist at Focused Mind ADHD Counselling , explains why setting boundaries is key:
"Toxic work stress usually stems from a lack of boundaries. Common stressful situations that people might find themselves in are chronic emails after hours, more work for little to no advancement, and unsupportive work relationships. The best remedy for work stress is owning your values and boundaries, while increasing assertive communication."
John Berry, CEO of Berry Law , also discusses how having boundaries and taking action on workplace issues is necessary:
"Setting boundaries is of the utmost importance when working in a toxic environment. Assuming that the employee is a valuable asset worth keeping around should be your first assessment as a manager or small business owner. If that is the case, then the next best step is to play fair by listening to their concerns and address the things that may be fueling their animosity or toxic behaviour. Provide valuable feedback to them while following a deliberate process that involves documenting the behaviour and taking action if needed per your firm's policies. An amicable resolution is what everyone wants. Ultimately, trust your instincts and go with what you think is best for the overall good of the company's team dynamic."
Leave Toxicity at the Office
It can be difficult to rid your mind of the stress you endured during work hours while at home. Chris Muktar, Founder of WikiJob , believes your home should be your safe place:
"Make sure that once your work is done, you don't bring the negative vibes home. Your house should be your haven wherein you charge your happiness bank to get you through your toxic workplace the next day."
Working in a toxic environment can not only affect your job but also your life. Martin Seeley, CEO of MattressNextDay , believes having hobbies outside of work will better your life and help you de-stress:
"Find ways to de-stress after work to shake off all the toxicity. It may be going to the gym, learning a new skill, or relaxing at home with a great book. Find fulfillment outside of your job, this is the key to preventing toxicity from overtaking your personal life."
Stick with Positive and Uplifting Colleagues
Generally speaking, toxic workplaces don't result from a single individual's actions. There are usually more people involved. Thomas Hawkins, CEO of Electrician Apprentice HQ , explains his theory below:
"Typically in a toxic work environment, you'll have a group of folks who I like to refer to as the "brotherhood of the miserable". These are people who are never happy about their jobs, always complain, and always make excuses. Avoid this group like the plague. Instead, foster relationships with the staff members who have a more positive outlook."
Look for Opportunities Elsewhere
Feeling unmotivated in a toxic work environment isn't uncommon, but it may mean you need to move on. Petra Odak, Chief Marketing Officer at Better Proposals , gives tips on how to leave in a professional way:
"When you work in a toxic environment, there are really only two things to focus on. First, make sure you hit your goals and work hard to do your part of the work to make your managers happy. Second, use your free time to look for a new opportunity. When you do both of these at once, you'll leave on good terms with the employer and at the same time, you'll have something to look forward to every day. In no case should you stay in a toxic work environment."
Lauri Kinkar, CEO of Messente , explains how having an exit strategy planned out can give you something to look forward to:
"Create an exit strategy whether you're planning on leaving soon or not. By thinking of this, it will reassure you that the ugly situation will not last forever. There will be brighter days ahead of you. Think that what you are experiencing now is just a stepping stone to achieving your future goals. Focus on the good days ahead rather than what's happening now."
---
With a few interventions, a once toxic workplace can turn into an inviting space where employees thrive. Establishing clear boundaries from the start is essential when fostering a positive work environment.
Providing the workplace with tools to anonymously voice any concern can help contribute to fostering a better workplace culture. At WhistleBlower Security, we have several tools that are designed to resolve issues that are contributing to your toxic workplace.
Contact our team today to learn more about creating a safe and secure workplace environment.