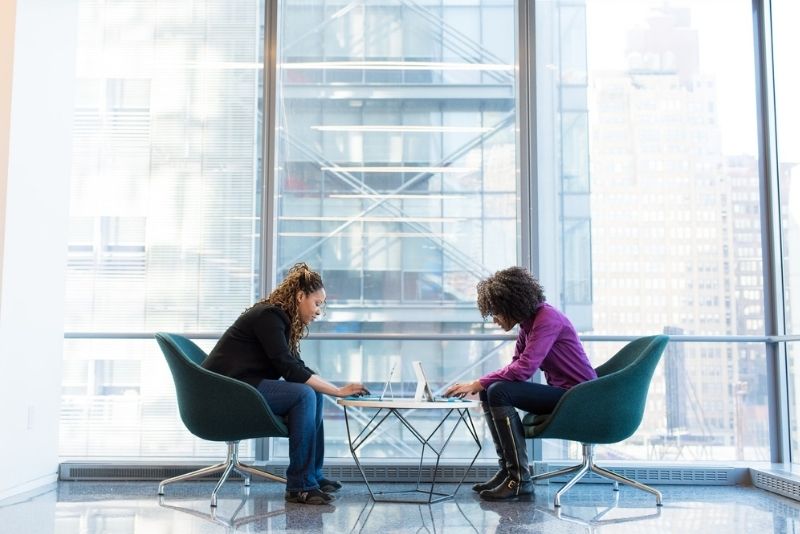 Companies are embracing technology to improve the workplace culture
Fostering an inclusive and encouraging workplace culture is integral to maximizing the potential of your employees. With ample digital platforms available at our fingertips, more organizations are taking advantage of these tools to enhance their workplace culture, ultimately resulting in improved productivity, efficiency, and overall morale. And in today's digital world, harnessing the power of technology has never been easier. We asked several industry experts about the digital tools they're using to improve workplace culture and this is what they said:
Trello is a popular choice for those looking to enhance workplace productivity and collaboration. And with so many organizations shifting to remote work this year, the need for a platform such as Trello has never been more prevalent.
Sandra Matthews, Marketing Specialist at The Product Analyst shares how Trello has impacted her organization:
"Trello is a productivity tool that makes everything in our job easier and more transparent for everyone. It's like an online corkboard where everyone gets an overview of whether tasks are done and accomplished already. In these changing times, we have to be more adaptive and we should take advantage of all the digital platforms to make our work-life more productive, and this set-up more efficient."
Allan Borch, Blogger at Dotcom Dollar shares a similar opinion, and stresses the importance of collaboration across a team:
"Before, we were having problems managing our team collaborations. However, when we started using Trello, our projects became more organized. We are able to assign responsibilities to members and set deadlines and duration using this tool. This makes our life easier as it gives us more power and control over our tasks. Most of all, it helps our team to be more solid in accomplishing projects. The bottom line is that Trello is a good tool to cultivate collaboration and unity of the team in dealing with projects."
Adam Korbl, CEO of iFax, shares his experience using Charlie, an online web platform used to elevate employee wellness and happiness:
"I wanted to offer all my employees a workplace where they feel happy and I also wanted to provide them with a safe space where they can communicate and collaborate online. Charlie has assisted me in doing so. Charlie is a free web platform and it is really easy to use. It helps team members find out a little more about each other as well as informing them when someone isn't present that day or how far they are from achieving their deadlines. This was a problem a few months back when people were constantly being asked how long and how far they were, but since using the tool, everyone is able to track other team members' progress which has helped eliminate tension in the workplace. This is what I wanted to achieve and Charlie helped me do it."
To experience a positive workplace culture and have employees perform at their best, it is crucial that they feel safe and comfortable in their workplace environment. Using a platform such as Charlie is a unique way to ensure employees can communicate openly.
While Microsoft Teams has been commonly used by several organizations in the past, this year, more and more businesses are seeing the value that it can add to your day-to-day.
Ethan Taub, CEO of Goalry and Loanry shares how Microsoft Teams has helped his company adapt to a new work environment in response to the COVID-19 pandemic:
"We have been using Microsoft Teams pretty much since the pandemic hit, and it has been a great help to us. It is more than just a conferencing app, you can have split areas for different projects of groups of people, all while being able to send gifs in the conversation too. Threads can be made so topics do not get lost, and I really do think that we are in a better position as a company working from home because we have used it. It is versatile and simple, whilst also being something you can get a lot of work done using, what more could you ask for?"
Lucas Robinson, CMO of Crediful also speaks to the benefits Microsoft Teams, as a method of effective communication between staff members:
"We moved our business communication from internal meetings and quick Skype conversation to Microsoft Teams. Teams allowed us to create group conversations to ensure that projects were not autonomous or difficult to manage with lots of other staff members. It gave us the opportunity to plan an online strategy to buy offline. We invited our employees to the conversation and they chose Microsoft Teams, they challenged our leadership to work with their chosen tool as they knew how best to be productive."
Andrew Roderick, CEO of Credit Repair Companies shares his experience with Interact, and how this tool was useful in improving workplace culture:
"It has really helped me break down silos so that I am now able to simplify all group collaborations as well as providing the team a space on the intranet for groups who have things in common. This tool in particular has helped me solve the problem of not being able to provide feedback or bring others into the conversation, but thanks to Interact, I can now do all the things I need as well as bring my team closer together."
It is widely agreed that building a positive workplace culture is the lifeline of most businesses. Rorie Devine, CEO, and Founder of GRO.TEAM recommends using CultureIQ as a means of building your company culture and planning for continuous improvement:
"CultureIQ provides your team with in-depth surveys to express their feelings about the company and tools to interpret the results—everything from high-level data to individual, anonymous comments. According to CultureIQ, 30 percent of corporate employees don't believe their achievements at work are recognized, and 60 percent rate internal communication as their company's weakest attribute."
Using tools such as Culture IQ is a great way to gather beneficial insights from employees. This data can be used to make necessary changes, understand the needs of your staff members, and use this information to make improvements to your culture.
Chelsea Hunt-Rivera, Co-Founder of Honest Paws explains the importance of keeping the mental health of her employees in check. She shares her experience using the Headspace app and how focusing on mental health will benefit other aspects of your work:
"We use Headspace to encourage employees to relax and meditate. Taking a few minutes out of the day to practice mindfulness goes a long way in keeping employees' mental health in check, which is something that's important now more than ever. It's also a great self-care tool that helps every team member to take a step back and focus on the present."
Being in the wrong headspace can have a major impact on the quality of your work, affecting your overall productivity, communication, and presence in the workplace. By taking a few minutes out of your day, this can have a huge impact on the value you bring to your organization.
Slack seems to be the new "must-have" digital tool spanning several industries. Whether you're looking for a way to engage in more effective communication, improve workplace morale, collaborate in real-time or otherwise, Slack is an adored choice.
Taub also suggests using the Slack tool for communication between your teams:
"For too long, abundant inbox messages and irrelevant meeting invites have disturbed our office lives. Slack is a collaboration tool that puts an end to all of that. It allows team members to manage day-to-day communications and move through projects whether they are sharing a desk or a nation away from each other. Sharing ideas, solving problems, asking questions, and transferring files can be done in a snap. But Slack can also be a tool for having joy. Humour that was difficult to pull off through email is augmented with emojis and GIFs. Slack allows your team to move seamlessly in and out of formal and informal communications so work and play both get done.
Slack is a phenomenal tool that does a great job of defining work-life balance, facilitating productivity and boosting morale simultaneously.
Daniel Carter, Founder of Zippy Electrics explains how Slack is key to effective communication with team members:
"We use Slack to be more organized in the dissemination of information. Its features allow you to receive just the right information needed for your department. Besides its direct messaging feature, you can also make channels where you can communicate specifically with the team members you are working with for a specific project."
Last but not least, Martin Seeley, Chief Executive Officer at MattressNextDay stresses that communication has a major impact on workplace culture:
"We use Slack to allow real-time collaboration and to enhance project management. Having a platform such as Slack where we can easily communicate with the team and where we can share information with the team makes it easier to facilitate collaboration and to organize workflow. With a platform such as Slack, it is easier to stay connected so it is easier to maintain a culture of collaboration."
Petra Odak, Chief Marketing Officer at Better Proposals shares her experience using Basecamp for sharing company-wide updates:
"We stopped using it for project management and instead, we use it to announce important updates about the company, the product, the new people that we're hiring and things of that nature. It helps us stay on the same page and it keeps our workplace transparent, which is crucial when you work remotely."
By now, it is clear that communication and collaboration are the lifeblood of a positive workplace culture. Robert Kienzle, Senior Consultant at Knowmium speaks to this, sharing his experience with Miro, an online collaborative whiteboard:
"We use Miro in 2 ways. First, our internal projects are often coordinated on Miro. With each colleague having access, we can create a shared workspace using Miro's built-in templates, templates we've created, uploaded content, content created on Miro, file sharing like PDFs and links, voting, and commenting. Also, with an unlimited number of canvasses available, each colleague can use their own private canvasses and give viewing or editing access to others anytime. Second, we use Miro for a lot of our external client trainings. We run a number of online activities on Miro. Onboarding takes 5-10 minutes and we often onboard participants in pre-session, self-paced activities."
Ayushi Sharma, Business Consultant, iFour Technolab Pvt Ltd explains how company culture doesn't just benefit employees but also makes a huge impact on the company's reputation. Studies show that if an organization has happy and satisfied employees, it would find around 20% productive growth above the benchmarks. Therefore, it is clear that happy employees are more productive.
Sharma has experience using Talkspirit, a social network solution that enhances the way of communication between the employees across locations, departments, and other teams:
"It allows coordinating via topic-focused searchable topics. This ultimately helps with happier, stress-reduced employees and enhances the company culture."
These days, we know that building a workplace culture involves a multi-faceted approach and there is no end of tools that can be put in place to help your workplace become a healthy and happy place to be.
Jack Zmudzinski, Senior Associate at Future Processing goes into further detail, explains how digital tools such as Virgin Pulse can be really useful for helping employees feel connected while promoting physical and mental wellbeing. Virgin Pulse provides employees with an outlet for confidential communication when an employee feels that they're struggling.
It is only human for employees to have days where they don't feel their best. Virgin Pulse is a great solution for individuals who may feel uncomfortable speaking up. This tool empowers employees to speak up and communicate with confidence so they can be their best at work and home.
It's no lie that giving employee praise and recognition will motivate them to perform at their best. Tope Longe, Content Marketing Manager at Time Doctor shares his experience using the Fellow app and how it has impacted his remote work environment:
"We built a culture of praise that encourages giving kudos that's timely, specific, and individualized to team members and saying thank you whenever possible. We celebrate both small and big wins using the shout-out feature in the Fellow app which is integrated to share in our company-wide slack channel. This simple act is rewarding, motivating, and brings a new element of camaraderie to our remote workplace."
Like Teams, Zoom is another digital tool that has seen tremendous growth as a result of the massive shift to remote work. Michael Hamelburger, CEO of Expense Reduction Group shares his experience with Zoom and how it can promote workplace culture:
"Zoom can promote workplace culture by promoting how remote meetings should be done the right way. Because of this, we implemented a new policy that we have concerning online meetings. First of all, all of us are unaware that we've developed bad habits when it comes to meetings such as organizing one even if it isn't really needed. If long Zoom meetings take away so much of your productivity, learn to only set important ones and remember to trim the agenda down to what's only important and selecting only people whose presence is needed in the venue. Otherwise, just drop the idea and announce it through email instead. This has helped me and my team save a lot of time and we can shut down our computers right on time."
Leigh Smith, People Director at AnywhereWorks discusses how the Teleport online video conferencing software has strengthened project management and clarity across her organization.
"With video calls, we get real-time communication. That's essential to identifying and dealing with issues when they arise. It also gives everyone an equal opportunity to have their say. That democratic approach keeps everyone engaged, but it also leads to better quality work.
Video calls allow us to communicate with people on a different level to instant messaging. You get a sense of tone, enthusiasm and engagement that can be lost through text communication only. That's essential to hitting deadlines, but it's also invaluable to creating a culture of mutual respect."
Last but not least, Asana is a digital tool used to create simple To-Do lists and keep your teams organized. Mark Webster Co-Founder of Authority Hacker discusses how Asana delivers much more than what meets the eye:
"Dig a little deeper and you'll find yourself a raft of advanced features that help cut down unnecessary back-and-forth, bring together team members from all different departments, and unifies company-wide projects.
"The way in which you can create tasks and subtasks and easily drop in relevant team members who can easily communicate with each other, sharing feedback and ideas, without cluttering up your main communication channels and other tasks makes it a valuable addition to any business who has multiple simultaneous projects running, as well as those who work with multiple teams and freelancers!"
---
Maintaining a positive workplace culture provides ample benefits, including attracting talent, increasing engagement, and enhancing overall performance. Today, digital tools play a significant role in transforming workplace environments and improving workplace culture, regardless of the industry. At WhistleBlower Security, we recognize the importance of building an empowering workplace culture, and we make this possible with our whistleblowing solutions, designed to strengthen the trust and integrity of your organization. Our IntegrityCounts ethics reporting and case management system gives your employees the voice they need to speak up regarding misconduct or illegal behaviour in the workplace, ultimately elevating employee engagement, morale, and company culture.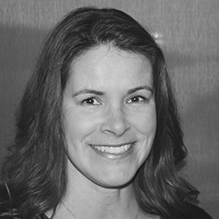 About the Author
Amanda writes for WhistleBlower Security about ethics, compliance, workplace culture, and whistleblower hotlines. Amanda brings her nearly two decades of risk and compliance experience to the WBS blog where she is dedicated to helping people and companies promote speak-up cultures.