Seven benefits of a whistleblower program
June 17, 2015
Amanda Nieweler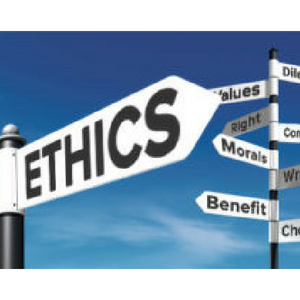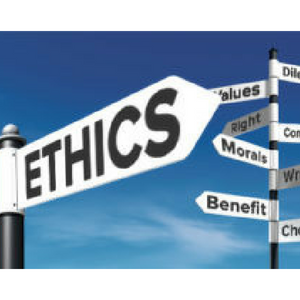 Many companies struggle to understand the benefits of implementing a whistleblower hotline.
Not to mention, one more piece of technology that an IT team has to manage.
But here are a few interesting facts that anyone can take to their management teams that support the decision of implementing a whistleblower hotline.
First, let's talk about the part mentioned above about a whistleblower hotline being one more program that the IT department has to worry about.
Actually, this is not so, if you work with a third-party hotline provider. There's no software to own. There's no systems to integrate.
If there's a good secure Internet connection, like most companies have, then that's all that's needed to file whistleblowing reports, and investigate those reports.
As in the case for most employees who file ethics concerns, they do this online on their own time at home, or away from the office. Or, they call the hotline instead using their own phone from home or away from the office.
If a company does choose to operate their whistleblower hotline in-house, then there are certain nuances that need to be taken care of.
The funny thing about learning about fraud is that the majority of the time, it's from an employee tip.
While it is important to continue to utilize multiple fraud deterrent methods such as external audits, separation of duties, and fraud awareness training, the most important tool an organization can implement is a confidential whistleblower hotline.
In every issue of the ACFE's Report to the Nations, the statistics continually indicate that more fraud is detected by tips than by all other means combined. A whistleblower hotline is simple, provides an immediate means of communication, and offers support and encouragement to employees.
Nobody goes into business wanting to see it fail. But many business failures or bankruptcies are due to theft and fraud.
Small business owners need to pay attention. Small businesses lose almost twice as much per scheme to occupational fraud.
Because many smaller firms do not have the means or sophistication to implement strong internal controls, the extent of their losses can be devastating for their business. This fact alone makes it even more imperative for smaller operators to have a whistleblower hotline set up to ensure they can gain access to information earlier and mitigate any potential losses.
Private Companies need protection just as much as public and not-for-profit when it comes to fraud.
While public companies are mandated to have a whistleblower system in place, and many more non-profits are implementing systems as a way to protect reputational and financial risk, private companies who believe they don't need whistleblower hotlines are setting themselves up for potential disaster.
Most fraud is conducted by long-term employees who have access to accounting, operations, sales or manufacturing. Private companies need to ensure they put internal controls in place as a proactive measure in preventing wrongdoing.
Fraud lasts a long time before it's detected. The median duration is 18 months.
Imaging if fraud were never to be detected because nobody knew about it? It can be devastating and at times non-recoverable for many businesses.
The more internal controls that are in place, the more quickly fraud will be discovered. Employee training, management's commitment to a whistleblower policy, and anti-retaliation practices are key to ensuring staff feel confident about coming forward.
Small businesses are particularly vulnerable to fraud
Because small businesses are usually focused on the day-to-day operations, strategic planning can often fall to another day. While implementing vast internal controls is best, instituting small measures to begin with is a good place to start.
Setting up a hotline is easy, cost-effective and an instant way to gain access to information that could save your business.
Most organizations that are a victim to fraud, do not recover their losses.
In fact, according to the latest Report to the Nations, 53% recovered nothing!
Most victim organizations discover their losses long after they have been spent. Studies show that the majority of business fraud does not go into investment properties or other such recoverable items, rather the perpetrators used it to support lavish lifestyle enhancements and spending, gambling or other addictions.
Do you have a fraud prevention checklist? Does it include a whistleblower hotline?