Whistleblowing Wins at the Oscars
March 5, 2018
Amanda Nieweler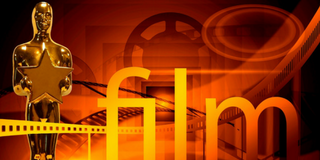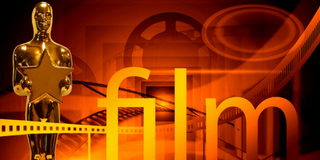 "We dedicate this award to Dr. Grigory Rodchenkov, our fearless whistleblower who now lives in great danger. We hope 'Icarus' is a wake-up call — yes, about Russia, but more than that, about the importance of telling the truth, now more than ever."
~ Director Bryan Fogel, acceptance speech, Icarus, feature documentary
What is Icarus? It's a Netflix documentary that uncovers the doping scandal in Russia involving numerous athletes.
Who is Dr. Grigory Rodchenkov? He's the whistleblower whose evidence led to exposing Russia's alleged state-sponsored doping program, resulting in the country's subsequent ban from the Winter Olympics this past month in PyeongChang.
Dr. Rodchenkov, was the director of Russia's anti-doping laboratory during the 2014 Sochi Winter Olympics.
His tales tell of the Russian intelligence services helping to cover up urine samples by devising a way of opening and resealing the urine containers previously believed to be tamper-proof.
Also according to a report, salt and coffee were used to manipulate Russian samples.
His disclosures spawned an investigation by the World Anti-Doping Agency (WADA) which concluded that Russia had operated a state-sponsored doping program for four years across the "vast majority" of summer and winter Olympic sports.
Of course he's now on the top of Russia's hate list. Oh to be Putin's most wanted whistleblower.
Here's how the story of the Netflix documentary Icarus goes - taken from IMDB:
When filmmaker Bryan Fogel sets out to uncover the truth about doping in sports, a chance meeting with a Russian scientist (our Dr. Grigory Rodchenkov) transforms his story from a personal experiment into a geopolitical thriller. Dirty urine, unexplained death and Olympic gold are all part of the exposure of the biggest scandal in sports history.
And I'm the first to say I've never seen this documentary. And you bet it's now on my weekend watch list!
One member of the investigating panel was Richard McLaren, a law professor at Western University in Ontario who specializes in sports law. In 2015, he was one of the three members of the WADA Commission, an independent panel charged by the WADA to investigate allegations of state-sponsored doping in Russian sports.
In a report, McLaren says: "The desire to win medals superseded their collective moral and ethical compass and Olympic values of fair play."
He also said international sports competitions had been "unknowingly hijacked by the Russians" and sports fans have been "deceived" for years.
"It is time that stops," he said.
Well the world knows more about all this now with Icarus winning an Oscar, a Netflix first, for feature documentary, and people searching their Netflix accounts... including me this weekend!
It took a great deal of courage for Dr. Grigory Rodchenkov to blow the whistle on such an enormous entity in a country that takes its Olympic sports very seriously, and doesn't like internal whistleblowers... but has no issue granting asylum to an American whistleblower, but that's another story.
Back stage at the Oscars, Bryan Fogel also had a few choice words for the International Olympic Committee saying they are a fraudulent and corrupt organization.
It's the courageous actions of whistleblowers like Dr. Rodchenkov that shed light on nefarious ways of people and organizations.
It's the hard work of directors like Bryan Fogel who bring issues like this to the world screen.
And it's winning at the Oscars that gives more power to whistleblowers who shed light on the nefarious ways of people and organizations.
Well done Icarus and congratulations!
Does your company need help making a case for whistleblowing? Let us know how we can help.