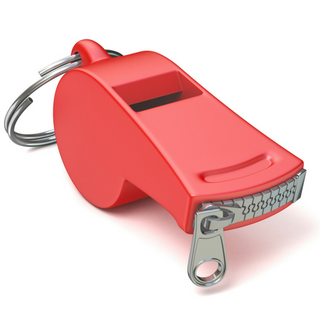 Don't let the title fool you. Everyone has been given the freedom, and power, of speech. It's something that can't be taken away from us.
In many instances, speaking up can shed light on risky situations, either in life, or in the workplace.
But what happens when speaking up nets zero results, other than tragedy?
We've all seen how speaking up was ignored, and the result ended in a tragic fire at the Grenfell Tower apartments in London that has taken the lives of so many.
Residents spoke up about safety concerns they had and the risk of fire, months before the fatal blaze. Their concerns were brushed aside by the tenant management organization.
Survivors of the disaster said they had voiced their fears about the fact that there was only one escape route. They also raised concerns about the placement of boilers and gas pipes, the absence of a building-wide fire alarm or sprinkler system, and garbage piles being dumped and causing a fire risk.
One instance of speaking up over safety concerns brought the fear forward that only a catastrophic event would expose the ineptitude and incompetence of the landlord.
Unfortunately, this fear is now a reality.
It doesn't matter if those speaking up are doing so about experiences not related to their place or work, or are doing so about their place of work.
Those who speak up should be taken seriously.
We seen countless instances in history where speaking up netted zero results.
People who speak up, and aren't taken seriously, feel like they are a nuisance. If this reaction to their concerns is prolonged, they may stop brining up concerns altogether.
We can't compare the loss of human life with misconduct in the workplace. However, this should be a wake up call for those companies who are on the fence about truly embracing a speak up culture. There are many industries where safety of employees should be taken seriously. Actually let's rephrase that. All industries should take the safety of employees seriously.
With very little effort, companies can implement tools to allow employees to speak up about safety concerns. Learning sooner about potential saftey issues could very well save countless lives.