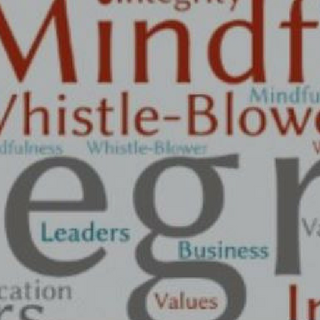 Getting employees to speak up and report wrongs they see can be hard.
Quite often, if there is wrongdoing happening in the workplace, there are employees who know it's happening.
Yet perhaps they don't have confidence, courage, or incentive to speak up.
Blowing the whistle is a very stressful situation for many.
It's very easy to lose focus at work when employees know they are about to, or already have, blown the whistle on a colleague or manager.
We're partnering with MindWell-U, a leading HealthTech firm, and esteemed professor, author and ethicist Dr. Mary Gentile, to kick off 2018 with a complimentary webinar:
How to Encourage Employees to Speak Up (Not Shut Up)
This one hour webinar will cover:
The need to give employees the skills, confidence and support to raise workplace issues that don't align with their values
Teaching managers what to do and say when they know what they think is right
The importance of normalizing the experience of 'values conflicts' in the workplace in order to make them discussable
How mindfulness supports an ethical culture by increasing communication, empathy and authenticity
Don't hesitate - reserve your seat for this exciting webinar to kick of 2018!