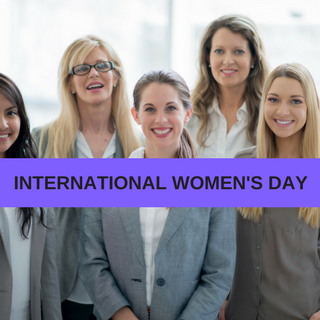 "Each time a woman stands up for herself, without knowing it possibly, without claiming it, she stands up for all women."
~ Maya Angelou
Today around the world, women are standing up for each other in celebration of International Women's Day.
According to the 2020 Global Gender Gap Report, building fairer and more inclusive economies must be the goal of global, national and industry leaders.
Once again, Iceland is the most gender-equal country in the world for the 11th time in a row. Canada sits at #19 out of the 153 countries, and the US is at #53.
From the report, "at the present rate of change, it will take nearly a century to achieve parity, a timeline we simply cannot accept in today's globalized world, especially among younger generations who hold increasingly progressive views of gender equality".
To date, there is still a 31.4% average gender gap that remains to be closed
globally.
January 27 to 31, 2020 saw the first ever "business women's mission" of it's kind to French European Union countries. This Business Women in International Trade (BWIT) was an initiative of the Canadian Trade Commissioner Service (TCS).
In this mission, WBS' Genevieve Ridley, an ethics reporting consultant, was introduced to opportunities in that region which have the potential to help WBS as a company discover additional benefits that the Canada–European Union Comprehensive Economic and Trade Agreement (CETA) can provide to us.
During the few days in Europe, Genevieve was provided with an opportunity to meet French, Belgian and international buyers.
Genevieve said that the mission brought "unforgettable experiences, unparalleled opportunities and incredible women." It was the opportunity to meet so many people she otherwise wouldn't have.
She left Europe feeling empowered, and with a greater awareness of opportunities in the region, and how the TCS can assist in growing our business at WBS.
WhistleBlower Security is doing our part to empower women and other diverse communities.
We're committed to championing and fostering diversity in our own workplace and in the world of ethics. WBS is pleased to be the only ethics reporting and case management provider to have attained the WBE Canada certification, and we're excited to join this group to advocate for women owned and managed businesses.
On this day, WhistleBlower Security is even more proud to be a women owned business, and WBE Canada Certified.