International Women's Day - The Fight for Gender Parity
March 8, 2018
Amanda Nieweler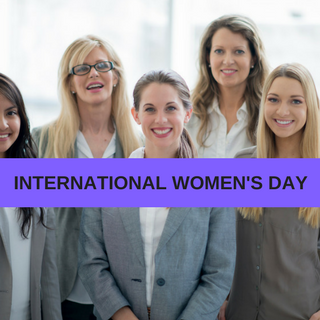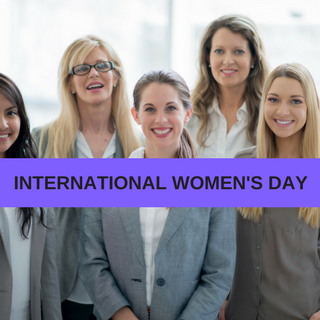 "Each time a woman stands up for herself, without knowing it possibly, without claiming it, she stands up for all women."
~ Maya Angelou
Today around the world, women are standing up for each other in celebration of International Women's Day.
And pushing for Gender Parity.
We've just wrapped up the first half of the 2018 Winter Olympics in PyeongChang, and as we get ready to bring the world together for the 2018 Paralympics on March 9th, I thought it would be interesting to celebrate achievements of women in the Olympics, past and present.
The last few games have had some firsts involving women.
Nagano 1998 saw the first in women's ice hockey.
Salt Lake City 2002 saw the first women in bobsleigh.
Sochi 2014 saw women participate in ski jumping.
And 2018 saw mixed sports like pairs curling and alpine skiing.
Here are some interesting statistics from the 2018 Winter Games.
First thing to note, women pretty much killed it at the 2018 games last month.
For both the Canadian and USA medal counts, more than half were achieved by women alone or in mixed events for each country.
For the first time in 20 years, the US women out shined the men in medals. Nice work ladies!
Also to note, in Rio in 2016, of the 22 medals Canada picked up at that Summer's Games, 16 were won by women. Always making Canada proud!
Did you know that at the first Winter Games in Chamonix in 1924, only 13 women were featured, and all of them were figure skaters. Last month there 1242 women athletes!
Certainly looking forward to more women killing it at the Paralympics!
We've come a long way, but there is plenty of work still to do.
The Global Gender Gap Report 2017, released in November 2017, shows some daunting statistics.
Basically, global gender parity is over 200 years away.
Of the 144 countries that took part in the 2017 report, an insight tool published annually by the World Economic Forum, Canada sits in 16th place and the USA sits in 49th place.
This is what women around the world are speaking up about today. But with 200 years of hard work still to do, their own children won't be alive to see gender parity.
Can we really wait that long?
It's a slow progress, but there will be highlights along the way.
Notably, and just in time for International Women's Day, Canada unveiled its new 10 dollar bill. And on it features, for the first time, a women.
The new 10 dollar bill features Nova Scotia civil-rights champion Viola Desmond.
In 1945, Desmond mightily refused to give up her seat in a whites-only section of a movie theatre in Nova Scotia, and was forcibly removed and jailed overnight.
She launched the first known legal challenge against racial segregation brought forth by a black woman in Canada.
She replaces Sir John A. Macdonald, Canada's first prime minister, on the banknote, and she was nominated and voted for by Canadians in a 2016 campaign.
Today's colour of choice, worn by women around the world is purple. Canada has very colourful currency, and it's very fitting that Canada's 10 dollar bill, featuring the first women, is purple.
On this day, WhistleBlower Security is even more proud to be a women owned business, and WBE Canada Certified.