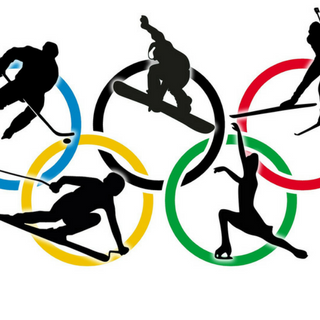 Let the games begin!
You don't need to speak a certain language to understand sport.
It's something shared by all, no matter where someone is in the world. The Olympics is a great example of how sport can bring the world together.
If you're like me, you're excited to watch your country compete in the Olympics in PyeongChang.
But where there's sport, there's likely unethical behaviour.
And with doping scandals being front and center surrounding many athletes at the moment, the world will certainly be watching what happens during this year's Olympic Games.
Now there's a place to report on any unethical behaviour.
There is a hotline for that!
An outside group, the ICSS has launched the first ever dedicated Sport Integrity Hotline.
With the Olympics in full swing, more eyes will be watching athletes and their entourage.
The Sport Integrity Unit (SIU) of the International Centre for Sport Security (ICSS) has partnered with WhistleBlower Security in the establishment of the confidential Sport Integrity Hotline.
Its purpose is to help athletes, fans and those involved in sport, report unethical issues and sport misconduct.
The Sport Integrity Hotline is open 24 hours a day / 365 day a week for reporting misconduct via phone, email or online.
The ICSS has taken this step to bring safety, anonymity, and confidentiality to whistleblowers, and the reporting of unethical conduct.
In order to bring more awareness to issues, it's important to allow people to speak up safely, and hold each other accountable.
Learn more about establishing anonymous ethics reporting.