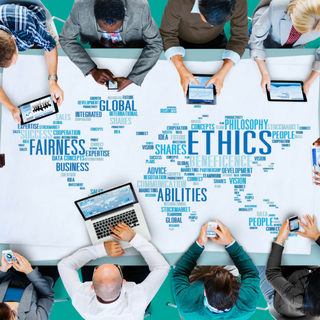 This was our first year exhibiting at SCCE's CEI event in Las Vegas.
As first time exhibitors, we really didn't have previous CEI events to compare this one to. But what this one did have, that previous years didn't, was a heightened sense of perseverance and desire to make our own pockets of our worlds that much stronger and successful.
The tragic events of October 1, 2017 didn't stop attendees and exhibitors from pushing through emotions they held from that awful night.
In fact, adrenaline was pumping and exhibitors alike came together to make the most of this fantastic event.
Of course, ethics and compliance were the main topics of discussion. And we wove ethics reporting and case management into our various conversations with all the fantastic people we met.
We all had the same thing in common. To address compliance, and ethics issues that are seen in all industries, and to come together to learn more about these issues, and how they can be addressed in each of our own industries and job roles.
We're hoping that we were able to give greater insight into how ethics reporting plays a role in an organization's overall culture and ethics and compliance structure.
We met with people from all sizes of companies, from smaller localized organizations to those with a global footprint.
What they all have in common is that unethical behaviour doesn't discriminate against size of company. If you have employees, they may want to speak-up about something they are aware of, and remain anonymous in the process.
Find out more about how a whistleblower hotline can benefit your company.