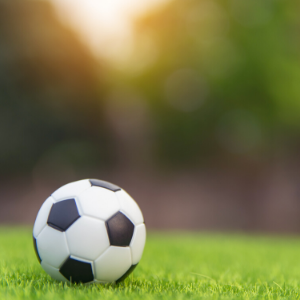 After some statistics were pulled from a reporting hotline over the past two years, one sport stood out as having the most misconduct reports filed against it.
Two years ago, an outside group, the ICSS launched the first ever dedicated Sport Integrity Hotline.
The Sport Integrity Unit (SIU) of the International Centre for Sport Security (ICSS) partnered with us in the establishment of their confidential Sport Integrity Hotline.
Its purpose was to help athletes, fans and those involved in sport, report unethical issues and misconduct in sport.
Out of the 240 allegations of misconduct reported into the hotline, 87% involved soccer.
These reports covered a significant number of match-fixing, internal corruption and sexual abuse issues.
But soccer isn't the only sport where unethical practices and misconduct is taking place.
Other sports receiving the same corruption allegations include tennis, handball and athletics - most of the complaints are being registered from Africa and Europe.
Types of crimes reported related to sport include terrorism, tax evasions, player trafficking, betting fraud and fan violence.
Read more about the report here.
With the establishment of the Sport Integrity Hotline, it has been very clear, in a short period of time, that there is tremendous need this type of service.
Hotlines are seen as a vital tool to help protect those who most need it while encouraging people to speak up about wrongdoing in sport.
Cases of harassment and misconduct in sport are not new. But many organizations find it difficult to implement effective rules to protect athletes and the public.
Sports in general have long practiced self-government while at the same time willingly accepting public funding from governments.
By investigating one's self, those in sport organizations are essentially in positions of conflicts of interest. The fear of addressing misconduct in a transparent manner is the risk of losing a valued coach or diminished team performance, all of which may mean less funding and the loss of sponsorships.
But the longer an unethical or illegal action goes on the more damage it can cause to an organization. And we've seen the damage that can happen when abuse and misconduct is not addressed in a timely manner.
Implementing third-party anonymous reporting hotlines protect a reporter's identity, and allows an organization to learn about misconduct sooner so it can investigate it quicker, thus protecting the organization's reputation and public trust.