National Whistleblower Day
July 30, 2019
Amanda Nieweler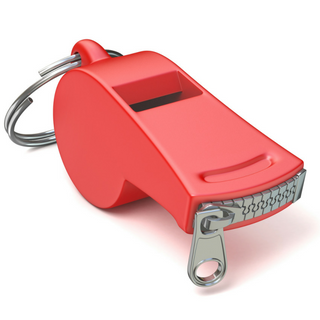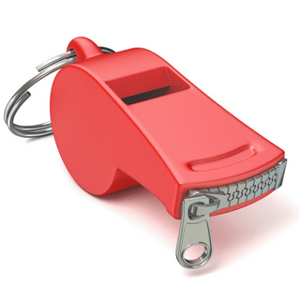 Today is National Whistleblower Day.
There are so many whistleblowers in history who who stood up about misconduct and spoke up to tell their story. They did this because they knew it was the right thing to do. But it wasn't easy.
In a recent EthicsStat statistic, highlighting why employees don't speak up about wrongdoing, most employees believe that if they did speak up, no corrective action would be taken on their concern.
In the EthicsStat post, they state that one in four employees do not report misconduct. Supposing they do observe something serious, and don't speak up for fear of feeling like a snitch, or feeling like their identity wouldn't be kept confidential, or as mentioned above they feel nothing would be done about it. What kind of damage could be done when that misconduct doesn't get reported?
There are many famous whistleblower cases where an individual, or individuals, did report misconduct. They blew the whistle on unethical practices for the world to see.
One of Time magazine's Persons of the year in 2002, Sherron Watkins, an executive for the Enron Corp., helped expose the company as one that was constructed on financial lies and frauds.
Famous for helping to bring the presidency of Richard Nixon to an end, Mark Felt was the whistleblower in the Watergate scandal. He would be known as Deep Throat, helping Washington Post reporters Bob Woodward and Carl Bernstein shed light on the scandal.
Frank Serpico was a New York City police officer, who attempted to confront the rampant corruption within the police department.
These are examples of famous whistleblower scandals in history. But what does the future hold - anything is possible. Like the Pacific Coast waiting for the 'big one' to arrive, you can't deny the next big whistleblower scandal is right around the corner.
And no company really wants to be the center of this type of attention. But the prevention of the bribery and corruption that plague these stories is preventable with open and honest speak-up cultures and management that leads by example and promotes a positive culture.
Company leaders can help massage a company's culture into one that is speak-up centric, and where employees feel safe coming forward, and confident their concerns will be addressed:
Maintain a quality ethics & compliance program - it should ensure that it holds employees at all levels accountable for their actions, and that it takes immediate action when something is reported.
Revisit your ethics training - make sure all employees understand the process that was put in place for reporting misconduct, and that it is confidential and safe. Employees should know what to expect at every stage of the process from bringing concerns forward, to what conclusion the company has come to after investigating them.
Management support - management needs to be prepared, and able to provide, support to employees when they aren't sure about what to do when they encounter a potential 'ethical gray' area.
Ultimately, creating a culture where employees are able to speak up without fear that they won't remain confidential, and where they are confident their report will be taken seriously, and where they won't be seen as a snitch, is a solid goal for any company to strive for.
Contact us today to learn more about creating your speak-up culture!