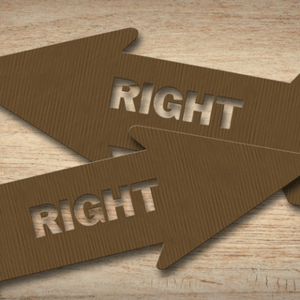 "[Bribes] are like steroids – everyone's doing it. And if you don't do it, you fall behind."
David Montero, author of Kickback: Exposing the Global Corporate Bribery Network
Bribes appear to deliver quick results. And companies around the globe use bribes to beat out their competition for government contracts. Contracts in the trillions for an assortment of projects like building roads, hospitals, infrastructure, telecommunications, etc.
Bribes ensure a quick win in the short term...
But in the long term, nothing good happens.
In the long term, they come at the expense of a company's innovation, and more importantly, its reputation.
All you have to do is take a look at companies in our not so distant past that engaged in bribery schemes...
Bernie Madoff's Ponzi scheme conned some of the smartest people around the world out of their charitable funds to be used for Madoff's luxurious lifestyle and personal gain.
Tyco International's CEO and CFO were found guilty of stealing $600 million from the company.
Who could forget Lance Armstrong who lost his title and several sponsorships due to his doping confessions.
These stories, and others from the US came at a cost.
At the moment, Canadians are watching a similar big story unfold up North about the SNC-Lavalin affair.
Canada's head of Transparency International Canada says that unfortunately, Canada has a poor record of enforcement. Canadian companies that engage in bribery are rolling the dice on not getting caught. RCMP and the Public Prosecution Service of Canada have yet to convict anyone from the company.
This current event playing out is a desperately needed win for honest Canadian companies that don't engage in bribery.
It's a story that started in 2011, where a top construction executive paid bribes in Libya to win billions in contracts.
The story went from ousted dictator Moammar Gadhafi, to plotting in Mexico, to ski hills in Quebec, and arrests in Switzerland.
Playing out like a crime movie, Canadians wait with baited breath to see what happens, hoping for convictions and tangible results.
If that happens, this story will be another added to the long list of those companies who learned the hard way that engaging in bribes does not work out in the long term.
Honest companies that play by the rules suffer at the hands of those engaging in illegal behaviour.
By promoting a speak up culture, employees are the fist point of learning of illegal behaviour.