How to Maintain a Positive Work Culture with Remote Employees
May 3, 2021
Amanda Nieweler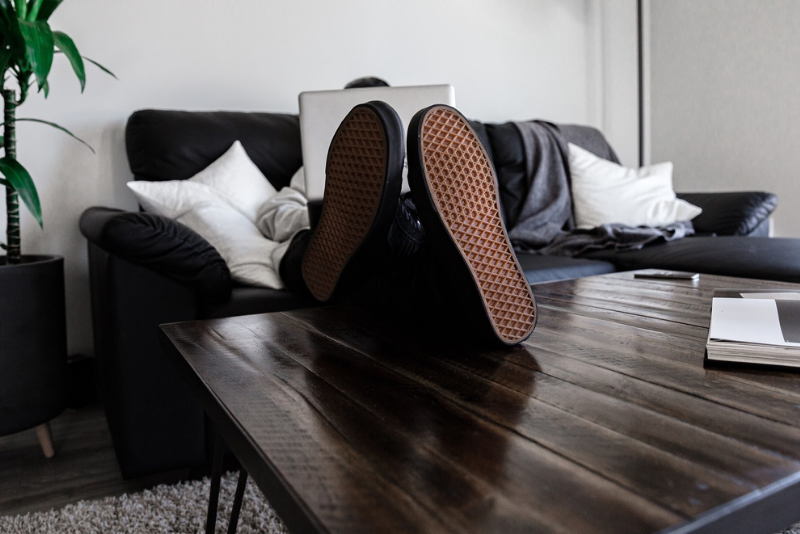 A positive remote work culture is made up of trust, recognition, communication, and flexibility
Maintaining a positive work culture while working remotely is essential in making sure your employees feel understood and valued. There are many practices you can put in place to ensure that your employees thrive while working from home, whether that's a balanced schedule or frequent check-ins with management.
In order for employees to thrive in a remote environment, their voices need to be heard. We asked industry professionals for their tips and tricks on how to encourage and achieve a positive remote work culture and this is what they said:
Make Flexibility a Priority
Independence is a huge part of working remotely. Roberta Moore, Founder of EQ-i Coach, describes how allowing employees to be flexible with their responsibilities creates a positive work culture:
"Working remotely requires a lot of independence, which means that your team members are probably experiencing more stress as they deal with the burden of greater responsibility. As a team leader, helping your team develop a more flexible approach to work can help ease some of the stresses of trying to balance structure with adaptability. This flexibility on an individual level will also contribute to the team's flexibility – allowing them to quickly and collaboratively adapt to meet new goals or adjust their strategies as a team when priorities shift."
Harriet Chan, Co-Founder of CocoFinder also discusses the importance of flexibility in our new normal:
"In a remote workforce setting, attention to your employees' work-life balance can reinforce your organizational culture of caring. For example, providing child care support for working parents, more flexible leave policies to accommodate the new normal, and offering virtual social activities will reinforce employee balance."
Consistent Communication is Key
Having the ability to get a hold of managers, team leads, and coworkers while working remotely allows employees to feel like they are just walking across the room and into your office. Doug Meyer-Cuno, Author of The Recipe for Empowered Leadership, describes the best ways to communicate without being overbearing:
"Without having daily in-person interaction, leaders should put extra emphasis on being clear and concise in virtual communications. Establishing a cadence is key, such as scheduling weekly one-on-one and group meetings to keep everyone informed and feeling valued. Too much communication can come across as untrustworthy; too little and you risk a slide in productivity and employee engagement."

Branka Vuleta, Founder of LegalJobs.io, discusses how communication and problem-solving is a dynamic duo when remote working:
"Communication is crucial if we want to do something right. Usually, many problems occur just because people fail to communicate properly. That said, it's important to maintain a proper level of communication with the team by holding more frequent meetings, one-on-ones, and communicating via Slack/Microsoft Teams channels to close the gap remote work has brought as much as possible."
Create a Rewards Program
Creating a rewards program or a place where employees can be recognized for their hard work is a great motivator when working from home. George Santos, Director of Talent Delivery and Head of Marketing at 180 Engineering, shares certain tactics to include in a successful rewards program:
"A simple yet extremely effective way to maintain your corporate culture in a remote environment is to create a rewards scheme where employees can nominate any of their peers who they feel are doing a particularly great job. Nominated employees can then be rewarded with a small token, bonus, or virtual celebration. This strategy helps your team feel seen, encourages positive co-working relationships, and promotes engagement and company culture."
Tanner Arnold, President and CEO of Revelation Machinery, agrees that the best and most efficient way to keep a positive work environment is to acknowledge your employees' hard work:
"An excellent way to maintain a positive work culture with remote employees is to recognize employees for their work. Employees rely on incentives and recognition to keep them on the right track. Praise and recognition instill optimism, which boosts productivity, retention, and overall satisfaction. Employee contributions can be recognized in real-time with as little as a public or team-wide 'thank you' for a job well done. Many businesses use Slack to recognize employees, and some also use digital platforms like Bonusly or YouEarnedIt to connect it to cash rewards. Sending e-gift cards to workers who do truly outstanding work is a great idea."
Trust Your Employees
Trusting that your employees are doing their job while working remotely can help boost productivity without being micromanaged. Michelle Devani, Founder of Love Devani, reveals how you can trust your team from home:
"Avoid micromanagement. Overly controlling your team will make them feel in prison, thus wanting to quit and escape. Trust your team and their abilities, and you'll be surprised by what they can still achieve. They will work harder to succeed because they want to prove themselves and be commended for a job well done."
Benjamin Farber of Bristol Associates has a similar view and reveals that trusting and supporting your employees can change the game:
"To maintain a positive remote work culture, avoid micromanaging and trust that your employees can get their work done independently. To show your support, schedule weekly, preferably one-on-one, meetings with your employees to cultivate your relationships and provide an opportunity for open communication. Making a conscious effort to connect with your remote employees will go a long way."
---
A positive remote work culture is ultimately made up of trust, recognition, communication, and flexibility. When employees feel that they are appreciated and trusted from afar, job stability and longevity becomes the norm in the company, as employees don't feel the need to move on.
At WhistleBlower Security, we have tools and services that can help with remote working protocols. Contact us today to learn about how we can help your organization!