How to Incorporate Diversity and Inclusion Into the Workplace
October 2, 2020
Amanda Nieweler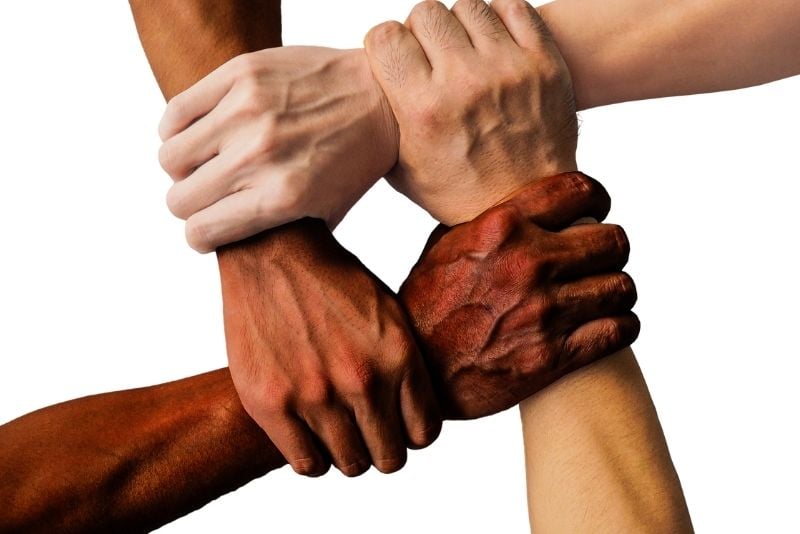 Diversity and inclusion in the workplace future-proofs a company
What does it mean to have a diverse and inclusive workplace?
These two words are a hot topic and getting much deserved attention lately. And more and more companies are working hard to incorporate and achieve diversity and inclusion into their corporate playbooks.
The HR industry and HR departments have been seeing this behavioural shift coming for some time. Gone are the "Mad Men" era run organizations. And although this fictional TV show had some genuine life lessons, there were many real life examples woven in. Certainly made for entertaining TV. But real life today is different.
If you did follow this series, you'd know that one of the lessons learned was to conduct yourself in an authentic way in order to experience the success that was desired from the beginning.
Fast forward 60 years and we find that more and more organizations are embracing authenticity amongst their workforce. The very essence of diversity and inclusion is not focusing on what we see on the outside. It's focusing more on the authentic nature of an employee and how their effort, skills, and dedication can benefit and help drive that organization towards a successful future.
How can your organization incorporate diversity and inclusion in the workplace? A quick Google search will net many ideas and suggestions. All of them equally important. We've listed a few below that came from this post and might be quicker to take action on sooner than you think:
7 steps you can take now to include inclusion and diversity in your workplace
Avoid rejecting a candidate because of 'culture fit'
We all have gut feelings about a potential candidate and have used 'culture fit' as the reason to not hire them. It's an unconscious bias that is often at play. Don't be afraid to challenge the interviewee to better articulate better explanations to specific questions in a way to open up the conversation more. Don't forget - the interview is just a moment in time and does not reflect the bigger picture on that candidate's abilities. Of course, they are also likely very nervous.
Use blind screenings to minimize unconscious biases
We tend to use visual cues to make quick decisions. This can be good and bad depending on the situation. But in an interview process, studies show that people with stereotypically 'ethnic'" names generally have to apply for more jobs before they get a callback. As well, resumes with female names are rated lower generally that those with male names, regardless of having equal qualifications.
Write results-based job descriptions
There are studies that show that men will apply for a job if they meet 60% of the qualifications, while women will only apply if they meet 100% of the qualification. Try to shift the job description to focus more on what the candidate will be expected to achieve in this job, instead of providing a laundry list of skills that might deter underrepresented candidates.
You've heard of a 'tip jar'. What about a 'guys jar' ?
It's not always males who participate in unnecessary gendered language in the office, but they may often be the bigger players. A 'guys jar' can be used whenever anyone uses the word "guys", for example, to describe a group with mixed-gender individuals. If trying to eliminate the word from casual use, pop a dollar in the jar every time it's used. When a certain amount is reached, donate it to charity.
Use a structured interviewing process
You don't have to stick with a specific script when interviewing candidates. Often one question can lead down a path of shared insights. But keeping to a structure can help lead to higher-quality hires and help reduce those 'gut feelings'. Asking the same question to each candidate gives you more consistent information to help in the decision making process.
Ensure underrepresented candidates are included in interviews
Make sure you keep an equal balance of underrepresented candidates you'd like to invite into your workplace to interview.
Find ways to incorporate D&I into you internal communication
Many organizations use communications tools like Slack or Microsoft Teams for internal communication. These tools allow for the creation of dedicated channels. Why not create channels dedicated to diversity and inclusion that allow employees to share articles and informative news pieces. This is a great way to start normalizing the conversation to include D&I in the workplace.
Incorporating diversity and inclusion into your organization will help improve the workplace culture, attract new employees, and future-proof the company.
WhistleBlower security is proud to be WBE Canada Certified and WEConnect International Certified.
Source:
https://www.talentlyft.com/en/blog/article/244/top-10-benefits-of-diversity-in-the-workplace-infographic-included
https://socialchorus.com/blog/15-ways-to-improve-diversity-and-inclusion-in-the-workplace/