How to get your employees to report more misconduct
October 13, 2015
Amanda Nieweler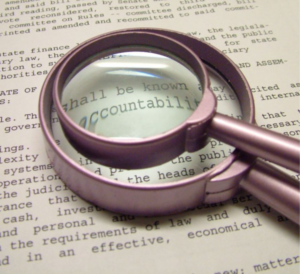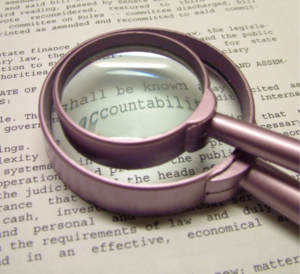 Culture, leadership and values-based ethics and compliance programs make a big difference in increasing retaliation free employee reporting of workplace misconduct.
According to a National Business Ethics survey, organizations with effective values-based ethics and compliance programs see employee reporting of wrongdoing increase by 61%. These programs also decrease retaliation by as much as 93%. As well, in cases where employees perceive all individuals at all levels of an organization as being held accountable for their violations, the likelihood of retaliation is lessened.
One way to minimize internal risks and non-compliance is to create an environment where employees feel like they are able to come forward with reports of wrongdoing when problems arise without being punished. High rates of reporting give companies a chance to identify and root potentially disastrous problems. Non-retaliation has been known to boost reporting because employees feel it is safe to report what they see. Also, if employees feel safe to report misconduct without fear of retaliation, then that alone can reduce future misconduct and organizational risk. Given the importance of reporting and retaliation, companies that manage their own ethics and compliance risks correctly are able to develop strong ethical cultures.
Accountability is a key ingredient in any organization, where fairness is perceived at all levels, violators at all seniority levels are held accountable, and retaliation against whistleblowers is lessened. When organizations do not have this type of culture, retaliation can become a big problem.
Some of the findings from the survey include:
Reporting rates soar in companies with effective ethics and compliance programs. More than eight of ten workers report misconduct in companies with the most effective programs, compared to 33% in companies where programs are weak or do not exist at all
When employees do not report in companies with effective programs it is usually because the problem has already been taken care of either by themselves or another employee
In all, 97% of observed misconduct is either reported or taken care of by employees — only three% of violations are allowed to pass without some notice in companies with effective programs
Reporting is high in companies with strong ethical cultures. Eighty percent of employees report observed misconduct when ethical cultures are strong, compared to 55% with weak ethical cultures
Confidence in management is another key motivator. Employees report misconduct 71% of the time when they believe top management is committed to ethics and 69% of the time when supervisors are committed to ethics, compared to 56% of the time when ethics appears to be a lower priority
Employees are less likely to report when misconduct involves those with more authority. When non-managers are the primary offenders, 67% of employees report, but when the primary offenders are top managers or middle managers, 59% report the misconduct

the importance for tone at the top, non-retaliation and anonymous reporting is key to success here

Employees are less likely to report when misconduct is more pervasive. When misconduct is ongoing or company-wide, reporting rates are 59% and 57%, respectively. However, when misconduct is an isolated incident or involves a single person, reporting rates are 65% and 66%, respectively

this might be due to the fact that if misconduct has been going on for some time, it may be perceived as management not caring, so why bother reporting. Again, the importance of taking whistleblower complaints seriously, investigating thoroughly, and resolving as quickly as possible can help here

Effective ethics and compliance programs mean less retaliation. Only 4% of reporters experience retaliation in companies with the most effective programs, whereas 53% of reporters say they face retaliation in companies with less effective programs
Management behavior has a significant impact on retaliation as well. Only about one in 20 employees suffer from retaliation in companies where senior leaders share credit, are perceived as doing the right thing, or treat all employees well. But retaliation rates climb to near 50% in instances when any of those behaviors are absent
When employees at all levels are held accountable, retaliation is not as prominent. The retaliation rate is only 16% when managers are held accountable compared to approximately 40% when managers are not held accountable.
The evidence in this survey is quite clear. Organizations with effective ethics and compliance programs, that build and encourage strong ethical cultures, will have employees who feel safer in doing the right thing and coming forward when faced with an ethical dilemma. Retaliation is also less likely in these companies as employees are less likely to retaliate against each. Higher reporting and lower retaliation just make great business sense. Ethics reporting systems are investments that pay off.
[citesource][source]Increasing Employee Reporting Free From Retaliation[/source][/citesource]