How The Employee Exit Interview Contributes To An A+ Company Culture
September 20, 2018
Amanda Nieweler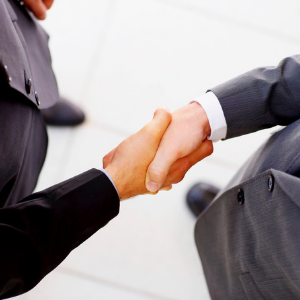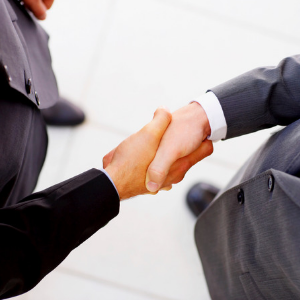 In today's world of 'social media everything', a frustrated ex-employee can do a lot of damage to a company's reputation after leaving.
When a really good employee decides to move on, well that's part of business, even if it really sucks! But you want to make sure that an employee's experience right up to their last day is nothing but positive.
This is how a company culture thrives when employees decide to move on.
There are right and wrong ways to handle an employee who has resigned. Managers are going to face employee resignations sooner or later, so it's best to have the most professional, and honorable approach when it does happen.
Exit interviews offer an opportunity for departing employees to share their thoughts and provide feedback in a more openly candid environment than they may otherwise have done via typical employee engagement, like surveys, or one-on-one meetings.
A resignation might come out of left field, but take the opportunity to use an exit interview to let an employee speak their mind, even if it's something you don't want to hear.
Because what they may tell you is something you may not have been aware of concerning the company's culture, ethical practices, or other.
Try to gain an understanding on what drove their decision to leave and if there's anything you need to change.
In most situations, employees will give two weeks notice before officially leaving.
But in those last two weeks, and without being too Sherlock Holmesy, gauge the situation. Is that employee still giving it their all, or are they slacking in their duties and leaving important tasks unfinished?
Develop a transition plan so that any of the important tasks that need to be completed are completed and nothing is left unfinished.
Make sure you know what that employee knows.
If the employee is directly involved in any financial, or other sensitive matters, these should be segregated out between more than one employee to begin with as a fraud prevention mechanism. But also ensure that when your departing employee does leave, these sensitive matters aren't left under the responsibility of only one person.
Most in management are proud of their company's culture and the values that the company stands for. It's always hard to see employees leave, but great companies will do these things:
Tell the employee they are always welcome back
Wish them all the best
Treat them with respect, like everyone else
Try to convince them to stay, and show you learned any lessons gleaned during the exit process. And invite that employee to help pave the way to a better company
Say Goodbye in the nicest way possible, show appreciation for all the good work
Keep in touch after they leave
Trending in business lately is the topic of Company Culture. We're seeing it discussed by leaders from companies like American Airlines, Airbnb, Uber, etc.
Culture is critical because it defines the future/destiny of a company.
An exit interview, because you know it's going to happen sooner or later, is a great way help preserve the company's culture.
Click here for more information.