How Technology Helps Boards Thrive in the Digital Age
June 24, 2020
Amanda Nieweler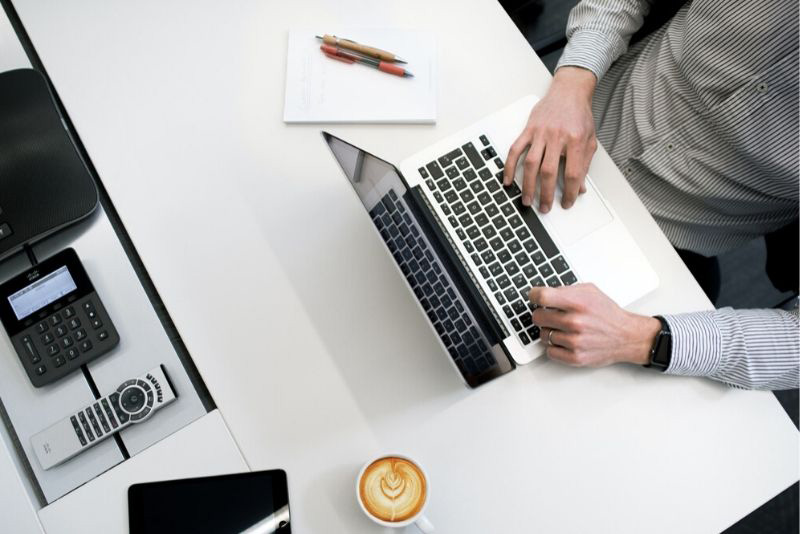 In today's world, directors increasingly expect their board to keep pace with modern technology that provides tools for board members to conveniently prepare for and participate in meetings, all while keeping information secure. In addition, with increasing challenges around ethics and compliance, directors also need to effectively and efficiently manage employee complaints from their organization while keeping whistleblowers' identities anonymous.
However, some boards aren't fully aware of the benefits that modern board technology can provide to them. Let's take a look at how some of the more common board technologies can enable more efficient boards.
Many boards used to do all their work on paper, and some boards may still do so. However, it's a lot of extra work to share hard copy board packets, because then all this information must be couriered from one place to the next. Not only is it inefficient, it's also not very secure.
There's now also technology that allows boards to work more effectively, saving their organization time and money. Not to mention, using board software also enables each board member to have the same access to the same information, at the same time, ensuring that no director is left in the dark
Technology enables productive boards
IntegrityCounts Case Management
Boards are increasingly tasked with ensuring that an organization's ethics and compliance program is running efficiently. One tool used at the organization level for strengthening ethics and compliance programs is an ethics reporting hotline used to allow all stakeholders to anonymously report on any ethics issue that negatively impacts a company's policies and procedures.
Many board members are charged with investigating these complaints and reporting on how, why, and when they come in. This knowledge, and subsequent resolution of the complaints helps place the organization as a whole in a better place from a legal and regulatory standpoint.
Having these complaints funnel into a powerful and intuitive case management system where reporting, analytics, case aging, and communication capabilities empower boards to effectively and efficiently manage them, preventing time waste, revenue waste, legal waste, and reputation waste - all things that should be a priority for a board. Issues can be monitored, investigated, and resolved quickly
Board Portal Software
Using hard copies of board materials or even emailing any type of document has its risks. Email can be hacked, exposing your data in your own inbox or your recipient's inbox. If directors are using email to share sensitive documents, the risk to an organization is tremendous. File sharing options are often used, but these too can often be clunky and frustrating when users struggle to find the right materials with unfamiliar folder names and naming conventions. And then, inevitably, there will be at least one board member who hasn't yet received or read an important document and is ill-prepared for an important meeting.
Many boards are seeking automation tools to bring more efficiency into their positions. Typically, the position on a board is between two to six years. So to engage new, high-contributing directors, it means offering the convenience of a secure online platform. And for organizational efficiency, corporate secretaries and administrators are seeking automation tools to perform their work in less time as governance demands grow.
A board portal offers directors confidential access to board materials and enables administrators to better prepare for meetings and circulate critical board information.
Both a case management system, for managing ethics violations, and a board portal software, to streamline board communications, help improve information flow to and among busy board members, even as they travel.
This post was written in partnership with Aprio, who deliver easy-to-use, convenient board management software. For more information, visit their site.
For more information on global ethics reporting and case management, contact WhistleBlower Security.
Source:
https://aprioboardportal.com/about/
https://en-coller.tau.ac.il/sites/nihul.tau.ac.il/files/management/seminars/account/gu.pdf
https://onlinelibrary.wiley.com/doi/pdf/10.1111/j.1540-6261.2006.00852.x
https://corpgov.law.harvard.edu/2017/09/16/better-directors-or-distracted-directors-an-international-analysis-of-busy-boards/