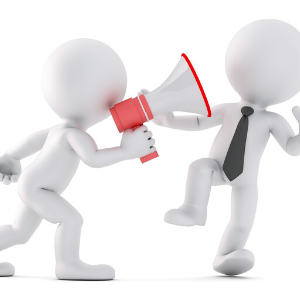 News of the day is that not only do we need whistleblowers, but we need protections in place to ensure they can come forward and not be persecuted for speaking up and doing the right thing.
How important are whistleblowers in our society?
Recently, Shannon Walker, President and Founder of WhistleBlower Security was interviewed by Lillian Cauldwell from Passionate World Talk Radio and talked about the importance of whistleblowers, and speaking up.
A link to the interview can be found here, or here.
As an ethics hotline provider, we're starting to see a shift in the attitude towards blowing the whistle. More companies are acknowledging the need to introduce an anonymous reporting mechanism into their policies and culture.
And with the latest news coverage out of Washington, DC, people are willing to make big sacrifices to speak up about what they really feel are injustices directed towards themselves, and their fellow citizens.
Even if it means the threat of being outed.
The bottom line we stress towards employees of any company is that they should not be afraid to use their company's ethics reporting hotline.
These programs are put in place for the very reason of speaking up about things that seem out of place, or unsafe in the workplace.
What is important to note is that even if the current US government is bullying the whistleblower who came forward, and bullying those who know the identity of this person to name names, this does not mean that the million's of companies out there with whistleblower hotlines in place are going to also bully their employees who come forward anonymously.
Whistleblower hotlines are put in place so that employees have a safe place to come forward and anonymously report a wrongdoing. And the company can get to the bottom of an issue that could have the potential of destroying its bottom line.