Guidance for COVID-19 Vaccine Corporate Policy Updating
December 11, 2020
Amanda Nieweler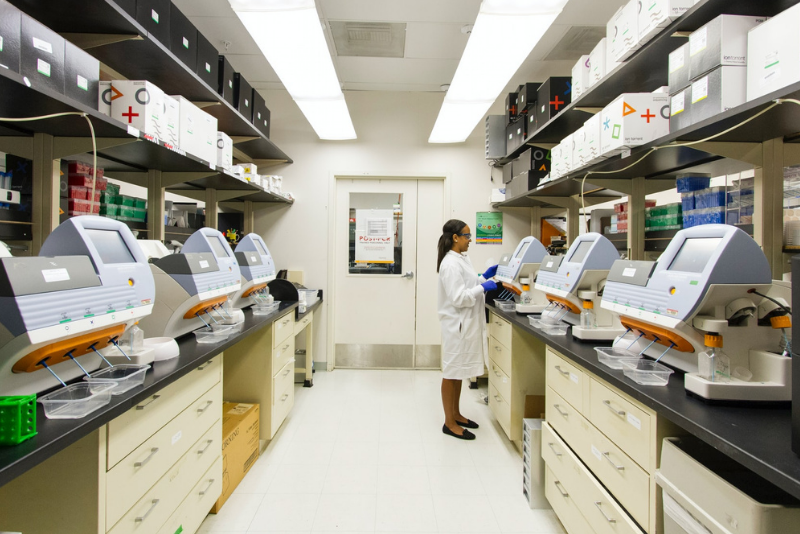 Update your policies to include your COVID-19 vaccine requirements
By now you've seen that the COVID-19 vaccine is being distributed and rolled out in many countries. This is certainly good news as we continue to curb the spread of this pandemic.
But now comes the question facing many employers: Should we be mandating all employees to get the COVID-19 vaccine and if they refuse, what legal actions are available? As well, what rights do employees have?
The short answer is no employer, no matter the industry, can 'make' employees get the COVID-19 vaccine. And no employer, no matter the industry, can bring forth any form of retribution to those employees refusing to receive the COVID-19 vaccine. Well yet...
Having said that, there is a little more to think about.
With Canada having just recently approved the Pfizer coronavirus vaccine and some of the public due to start receiving their shots very soon, there's still skepticism from much of the population about getting the shot.
According to an Ipsos poll done for Global News recently, 54 per cent of the Canadian public is willing to take a vaccine as soon as they can. The other half may be taking a 'wait and see' approach.
This is not just in Canada. A poll from the USA found that most Americans say they would be uncomfortable being among the first to receive the coronavirus vaccine. Many saying they'll take a hard pass for the moment, according to Pew Research.
Not to add to a business's already stretched corporate workload relating to anything to do with COVID-19 and the workplace environment, but now would be a good time to ensure that COVID-19 vaccine related protocols are included in your policies and procedures going forward.
This is to ensure that all legalities have been accommodated. According to the Canadian HR Reporter, there are some things to take into account around the legalities of mandating employees to take the vaccine. There are some questions they cover in their article:
Should employees be mandated to take the vaccine?
Experts warn against this as it could open up a host of issues with human rights considerations and privacy law implications. At the moment, the Canadian federal government hasn't mandated all citizens to get the vaccine, so employers should also be careful to mandate it in their environment. Depending on your location, you should also check your local governments protocols too.
Can an employer ask for proof of the vaccine being taken?
According to the article, yes they can. But the key is to build this language into policies and procedures. An employer can't be requesting proof of the vaccine just out of the blue. It needs to be asked with a purpose, and in practice with policies and procedures already agreed to across the workplace.
What if an employee refuses to take the vaccine?
Form the article, the general consensus is to take things slow from the start. Get your policies and procedures finalized first according to the nature of your workplace. For example, a healthcare worker doesn't have the same work-from-home capabilities as an office worker. Those working the front lines will have a greater mandate to get the vaccine compared to someone who can continue to work from home, and continue to be separated from other people.
As you start to update your policies and procedures with clearly articulated COVID-19 vaccine protocols, they will start to have meaning in the workplace and help to reinforce expectations for your employees.
Depending on your industry, you may require a mandated vaccine for all, or some employees. To ensure all employees are comfortable and confident with these new set of rules, and to eliminate concerns, make sure you clearly explain your expectations inside your policies.
Prevent retaliation to those who choose not to take the vaccine, or want to wait until later to take it. This vaccine is new and many people understandably have question and concerns about how it will affect them. Ensure that any adverse employment action such as shunning by co-workers and/or threats of physical harm are not tolerated.
Incorporate any COVID-19 vaccine related rules into your whistleblower policy pertaining to blowing the whistle on employees who do not take the vaccine - if it's been introduced as mandatory in your workplace. Make sure that employees know that their confidentiality will be protected if they do speak up about any concern they have.
The vaccine is undoubtedly going to bring another set of concerns and queries from all stakeholders. Ensure you have a mechanism in place to continue to receive and monitor any questions your workforce has. Like any type of concern that employees have, many will be wanting to speak up on vaccine related issues. Make sure your employees have an anonymous place to report their ethics related concerns around the vaccine.
Source:
https://globalnews.ca/news/7510538/should-people-get-paid-coronavirus-vaccine/
https://www.hrreporter.com/employment-law/news/can-workers-be-mandated-to-take-the-covid-vaccine/336025