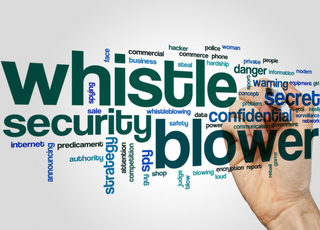 Considering implementing a whistleblower hotline?
Effective compliance programs should have an ethics reporting hotline. It's an effective means of communication between employees and management, allowing employees to bring forward ethical concerns to the company rather than reporting externally to media, or other agencies.
A recent article explains that confidence in using a reporting hotline is a result of both the employee and company not being known to each other.
Internally run hotlines are not very efficient, and in fact, maintaining them doesn't just cost extra time and money, they come with a host of operational headaches.
Callers can't be identified, so systems need to be put in place to ensure this.
Those who do answer to a caller need to stay hidden from the rest of the workplace.
And hotline numbers need to be untraceable.
Then there's budget, resources, an implementation plan, training and report review, response and analytics.
What policies and codes need to be developed to support the system?
What types of reporting do you need? How do you measure success?
Third-party hotline vendors have the training and experience to handle sensitive complainants and make a nervous and afraid caller feel safe.
Integrity and ethics are not only being mandated by regulators, but these standards of behaviour are being embraced by organizations.
Implementing an externally operated whistleblower system protects both the company and the employee. A third-party system also improves employee morale and engagement through management's commitment to providing alternative methods of reporting and dialoguing with the organization.
Confidentiality:
Internally operated systems don't always offer the same level of confidentiality as an external system. This can be a detriment as an employee may not wish to report an incident if they don't feel they can remain anonymous.
Voicemail vs. Live Agent:
Some instances of internal systems might feature a voicemail if an employee wishes to report an incident at a certain time. There's no anonymity or confident in who could be listening to the message. External systems have live, 24/7/365 agents who are trained to provide a strong level of service.
Translation Services:
Internal systems covering large organizations with varying locations around the world can't service all employees who could potentially be needing to speak to someone in certain languages. External system have translation and interpretation services, servicing many languages so employees can speak in their native tongue.
Cost:
Although easy to set up on an ad-hoc basis, internal systems wishing to be a bit more robust have to budget for staffing the system, maintaining the system, marketing the system, etc.
We do always say having something in place is better than having nothing in place.
Download an eBook the expaines the benefits of a third-party hotline.