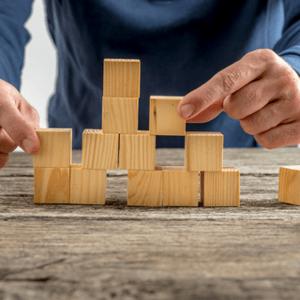 Guest Post by Rachel Johnston
"In looking for people to hire, you look for three qualities: integrity, intelligence, and energy. And, if they don't have the first, the other two will kill you."
– Warren Buffet"
When working either within a company or any team-based environment, it's always a good idea to ask if you're being the most honest and mindful version of yourself.
It's simple. Ethics matter. Although to some degree they shape the external image of a company or workplace, they come into full effect when viewed internally. In other words, consistently reinforcing ethics and company-specific policies are the secret sauce to a successful business, and will allow any company to thrive from the ground up.
Three ways to create an ethical business culture:
Get rid of the 'one-size-fits-all' approach
Every organization should define a Code of Conduct or ethics manual that properly fits its own company culture. With every company sharing different internal values, it only makes sense for organizations to spend more time on defining their own guidelines for employees that align with company values. In turn, this approach serves as a reference point for employees to refer back to when seeking company guidelines for workplace behaviour and cultural standards.
Lead by example
It may sound simple, but leaders of small and large corporations often forget that their behaviours are followed by people below them. For individuals with higher positions, being mindful of ones behaviour on a day-to-day basic is crucial. That being said, for people who fail to lead with integrity, their actions serve as a precedent for employees to do the same.
Positive reinforcement and feedback systems
Feedback and attention should be given when reviewing ethical policies on a consistent basis. Especially for workplaces that pride themselves on teamwork, employees who recognize unprofessional behaviour should feel comfortable reporting it at any time. In addition, those who feel that standards should be updated or changed should be rewarded for their attention to relevance.
It all begins with a good investigation when it comes to creating or updating ethical guidelines. Investing time into understanding company culture and recognizing that every business leads with different values is integral to finding a harmonious balance within any workplace.