Does Rideau Hall Need a Whistleblower Program?
January 25, 2021
Amanda Nieweler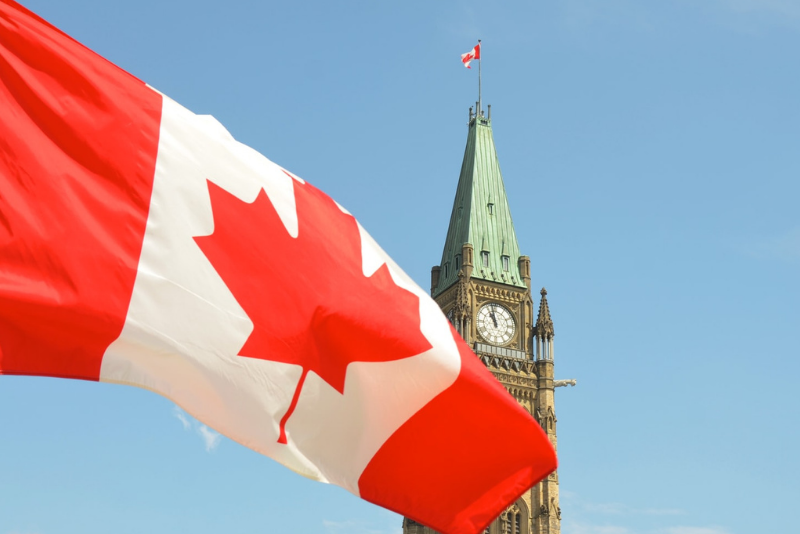 A speak up culture helps build better workplace environments
Rideau Hall is the official residence of Canada's Governor General... well not anymore. At least not the last person to hold this position.
The last few days has seen a meltdown of Rideau Hall's internal workplace culture.
Canada's Governor General, Julie Payette, has stepped down from her duties due to allegations of workplace harassment, bullying, and creating a toxic workplace culture.
The word allegations might not be appropriate enough to place into this situation according to a high-profile review into the alleged toxic workplace.
Issues and concerns of questionable leadership seemed to start the day Payette stepped into her role of Canada's Governor General. This important role in Canada's Parliament includes summoning Parliament, setting out the government's program by reading the Speech from the Throne. The role also gives Royal Assent which makes Acts of Parliament law. Essentially representing The Queen's agreement to make a bill into an Act of Parliament.
After repeated concerns of Payette's creating an 'unbearable' workplace culture, a consulting firm was hired to conduct an independent review of the workplace culture by interviewing past and current employees.
Payette does have an impressive background, including being a former astronaut. She even quizzed employees on space. She was appointed to the Governor General role in 2017 in what has been scrutinized as a questionable process. In a nut shell, the Governor General role has to be approved by The Queen of England. Canada's Prime Minister went to The Queen, made his recommendation for the role. The Queen approved based on trusting a formal vetting process. And Payette lands a new job as Canada's Governor General.
However, the vetting process into Payette's past seems to have been conducted less thoroughly than one would expect considering the high profile this role has in the government. A simple background check into former workplace environments would find she has a history of 'ganging up on employees', and creating an unbearable environment.
It took a consulting firm to help shed light on the workplace culture at Rideau Hall after employees reportedly shared their experiences to CBC News, who then reported on the story. But why didn't employees come forward internally? Doesn't Rideau Hall have a whistleblower program?
Well it has a process for employees to come forward. Employees are encouraged to come forward to voice concerns to a 'robust and accessible' human resources department as well as an independent ombudsman.
Which is great, but is it as affective as a third-party whistleblower program would be? Internal processes are great, but a third-party provider does offer that added layer of anonymity when speaking up about concerns in the workplace.
Would concerns of the toxic workplace culture at Rideau Hall have been brought to light sooner with a third-party program in place? Would more employees have voiced their concerns sooner? Well, we do know that more employees are willing to come forward to speak up when their employer has implemented a third-party whistleblower hotline. So logically, we'd have known about the toxic workplace culture at Rideau Hall sooner if they had a third-party hotline in place.
Here's the kicker for the Canadian tax payer. A third-party hotline costs much less (way less) than the cost we paid for an independent consulting firm to investigate and report on the findings.
So yes, Rideau Hall can certainly benefit from a whistleblower hotline. More companies, public, private, government, are seeing the benefits of implementing a hotline.
Encourages a speak-up culture
Knowing about misconduct sooner, lessening duration
Understanding a deeper issue
Better communication with the anonymous reporter
Avoid violations and legal battles
Last week Julie Payette stepped down from her duties as Canada's Governor General after the findings of the independent review were known. Here's the interesting part of this scenario that this author actually didn't know.
A Governor General of Canada is hired by The Queen. Therefore, that role can only be exited by stepping down voluntarily, or other dire circumstances like death, or they have to be formally fired by The Queen Herself. Imagine being fired and having an exit interview by The Queen?
I'm thinking that voluntarily leaving her post due to the publicity of the events was the better choice made by Payette, instead of having to face The Queen.
So now Canada has to appoint a new Governor General. Let's hope the vetting process is more stringent this time around and the workplace culture at Rideau Hall can improve.