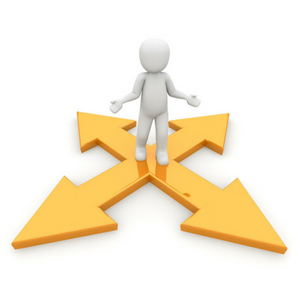 This year's Annual Compliance Week Conference certainly delivered with powerful insights and ideas.
Taking over the main floor of the historic Mayflower Hotel, many ethics and compliance professionals were not only looking forward to networking with other industry professionals, they were eager to listen to one speaker in particular.
A session delivered by US Deputy Attorney General Rod Rosenstein.
The buzz around the conference floor after his session did highlight the fact that he did not venture into territory people were hoping he'd venture into. That of discussing the current state of affairs that is the US Government.
He was very professional about that and stuck to the topic he was brought in to speak about.
Compliance!
Specifically, compliance and a company's culture.
What people were talking about was how he incorporated Dr. Seuss into the topic.
He had a great reference to compliance using the book Oh, the Places You'll Go.
You'll look up and down streets. Look 'em over with care. About some you will say, "I don't choose to go there." With your head full of brains and your shoes full of feet, you're too smart to go down any not-so-good street.
This message is handed down by business leaders everywhere, conveying the same fundamental advice. All employees share the same responsibility to conduct themselves in the best interest of the company for which they work.
Unfortunately, some not-so-good-streets are explored by employees of all levels in some companies.
Unethical behaviour can lead someone on a path of destruction not only for that employee, but the company as well.
But when a company creates and fosters a culture of compliance it creates value.
Compliance is an investment in company's future.
Customers are attracted to compliant and ethical companies.
Investors want to do business with compliant and ethical companies.
With that I'll end with another Dr. Seus quote that our team quite likes, "Sometimes the questions are complicated and the answers are simple".
If your organization is looking to open up the lines of communication with employees but you're not sure where to start or if you're unsatisfied with your current ethics reporting vendor- we can help!
We understand that building an ethical and compliant culture can be a challenge, but with the right ethics reporting and case management tools and a dedicated company backing you up, your job is a lot easier.