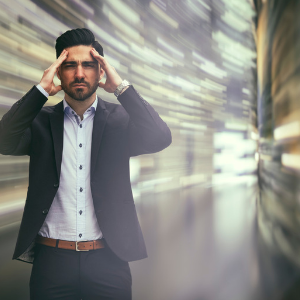 What happens in Vegas stays in Vegas, right?
Not at the CEI event last week. Because many of the visitors who came by our booth were either in need of a whistleblower hotline, or were wanting to leave their current provider.
It's a conversation that was communicated during some of the sessions, and a conversation we had with numerous visitors to our booth.
Compliance programs, big or small, need a whistleblower program.
And for many we talked to at CEI this year they need one that works and a vendor who is trustworthy.
Companies who are growing their compliance programs are realizing the importance of incorporating a reporting hotline into that infrastructure.
Compliance and ethics can't succeed if unethical practices are happening and nobody knows about them. Or there's no place where employees can report.
Similarly the program can't succeed if the existing hotline isn't working the way it should or the vendor takes weeks to answer simple questions or provide program updates.
AFCE's Report to the Nations finds that in companies that had a whistleblowing hotline in place, over 40% of fraud was detected through tips.
The longer unethical activity continues to fester, the more damage it can cause to the company.
There are a number of benefits of a whistleblower hotline, and incorporating this tool into your ethics and compliance program:
Encouraging a speak-up culture: If there is wrongdoing happening inside your organization, there are people who know it's happening. Allowing them to report anonymously will give them the security to speak up.
Knowing about misconduct sooner, lessening duration: Knowing about misconduct sooner enables organization to put a stop to it earlier. If it doesn't get reported, how long before things can get out of control?
Understanding a deeper issue: It's one thing to know that a certain type of wrongdoing is taking place. But why is it happening in the first place. Don't just treat the symptoms, dig deeper to get to the root of the issue.
Better communication with the anonymous reporter: A third-party provider has trained agents who approach each call with sympathetic communication. This allows more information to be communicated by the whistleblower.
Avoid violations and legal battles: Many organizations that face regulator's violations started that way because there was no whistleblower program in place. Employees could go outside an organization if there is no place they feel safe to speak up.