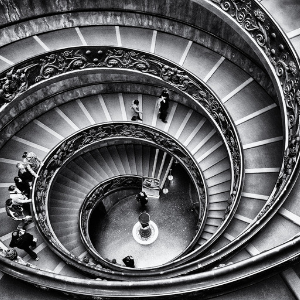 After a historic summit attended by The Pope, a few months ago, on sexual abuse in the Catholic Church, he issued new guidelines on reporting abuse allegations.
And just recently Catholic bishops in the US have confirmed the need for reporting hotlines for bringing forward instances of abuse.
The Church is now in Crisis Mode.
Allegations, many proved, of sexual abuse and predatory priests have been known for centuries, dating back 500 years when the Catholic Church faced its first major crisis of sexual abuse.
In more recent history, Britain's Child Migrant program shipped 130,000 children over to Australia, many due to hardships resulting from the second world war, under the pretext of a better life.
Many of these children made their way into the care of the Catholic Church where horrific abuse took place.
Malta's Archbishop Charles Scicluna calls the Church's abuse a pervasive global issue that goes beyond the Church, and something that will not go away.
Archbishop Scicluna is the man the Pope calls in to investigate an issue that comes to light. He's the 'Vatican's emergency investigator'.
He investigates instances where cardinals or bishops are accused of committing abuse. Or where officials are suspected of burying evidence. During the last few decades, he has led major investigations, and interviewed hundreds of victims.
And until now, he's operated out of public view and hasn't spoken about any cases.
However, outside pressure, and the public's growing intolerance, is now forcing the Church to be more openly public about how it is going to create process to address these serious issues, and what are they going to do when issues do come to light.
The time is now, more than ever, for the Church to implement a third-party system where people can speak up about abuses and other unethical concerns.
A third-party program would allow the church to keep reported instances top of mind, securely catalogued, and easily managed, while maintaining a reporter's safety and identity.
At the same time, the Church would ease outside pressure and gain public trust in the fact that it is taking into account the seriousness and scale of the Church's abuse crisis.
One of the factors that make up the "trust" equation is reliability. This is the factor that requires the passage of time. And building trust is going to take the Church time.
What better way to start than with a place people know they can speak up freely, and where their concerns are taken very seriously.