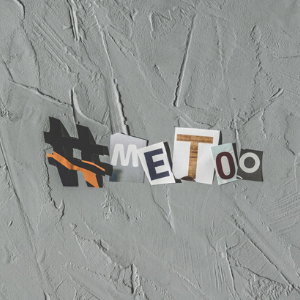 Many employees have a 'Roger Story'.
Some have told theirs.
Others are still building up the courage to do so.
One particular 'Roger Story', in the newly released Bomshell, details the working lives of many women employed at Fox News who experienced rampant sexual abuse and harassment by one of the most powerful voices in media; Roger Ailes.
It also portrays the downfall of Ailes, who was said to have employed fear tactics in running his business.
The type of fear tactics used by Ailes, and unfortunately many other company heads to this day, is to threaten to dock pay, demote, and fire, if the victim did not willingly participate in the sexual advances.
Unfortunately, in some industries, when employees want to get ahead, unwanted advances tend to be a partner along side the ability to actually move forward.
The other unfortunate reality for many employees is that they are forced to sign non-disclosure agreements and mandatory arbitration agreements preventing them from publicly speaking up about their horrifying experiences. These agreements force them to remain quiet.
These agreements are seemingly the nail in the coffin - distributed by companies for the sole purpose of protecting themselves, and not their employees... because in the eyes of those like Ailes, if they lose one, two, three employees, there's always another 'pretty face' to fill the role, who really wants to get ahead and is 'willing' to do anything to make it happen.
We know there is something fundamentally wrong with this.
In this world of #metoo, we're seeing more people coming forward to talk about their experiences, knowing full well they could lose their jobs, or face legal trouble for doing so.
But the shift in our societal way of thinking, and how these large corporations have been traditionally run, is noticeable. Many victims are taking the bull by the horns and speaking up loudly and clearly about the abuse they have suffered at the hands of 'the powerful'.
And the world is listening, and we don't like what we're hearing. We've seen a flood of #metoo in the last few years, and it's bringing down the biggest names in media, and politics.
After the revelations and the downfalls, the #metoo movement has started to shape gender relations.
It's also significantly shaped how companies revamp their policies and how they introduce whistleblowing hotlines into their ethics and compliance programs.
When there's a large scale behavioral disorder, such as what happened at Fox News, and continues to happen elsewhere, when more people feel safe about coming forward and sharing their stories, it can make a difference in the future of all employees.
But it all starts with that anonymous whistleblower hotline, and an anti-retaliation policy. And a company that's serious about protecting it's employees.
We're going to watch Bomshell? Are you?