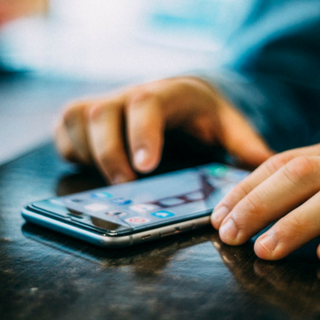 Employee fraud is expensive. Whistleblower hotlines are not.
You might think that when it comes to fighting fraud in the workplace, that the best methods are too expensive, too high-tech, or too complicated.
Turns out, the best way to fight fraud actually starts with a tip.
According to a study by the Association of Certified Fraud Examiners, over 40% of fraud cases in their 2016 Report to the Nations started with a tip – most of which were from employees themselves.
So why is it that many organization still question the need for having a fraud hotline in place? You'd think that when employee fraud is as costly as it is – it's estimated to cost $3.7 trillion each year, globally – that such a cost-effective and low-tech method would be in high demand.
So how effective are whistleblower hotlines?
The ACFE's 2014 Global Fraud Study surveyed 1,483 cases of fraud from companies, non-profit companies, and government organizations from all over the world.
They found that in cases where the fraud was detected by accident, the fraud lasted an average of 32 months and cost the company a whopping $325,000. But in cases where the fraud was detected through a tip, it lasted a median of 18 months and only cost $149,000. There's something to be said about saving time and money just by blowing the whistle.
When harnessing the power of whistleblower hotlines, organizations will detect more fraud, compared to relying on traditional methods.
The most effective way to protect your workplace from fraud is through active reporting and review systems. Companies that have an active monitoring program have significantly fewer losses, as they are usually able to catch the crime earlier.
It starts with you
It's important to remember that a fraud hotline is only useful if the employees are encouraged to come forward, and the company is willing to follow up. Establishing a healthy whistleblower culture in your workplace is the first step.
Curious about whistleblower hotlines? We'd love to show you how they work.