Moving Ethics Hotline Vendors? Avoid The Pain of Change
April 6, 2018
Amanda Nieweler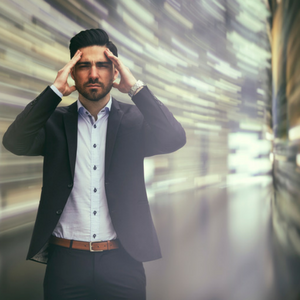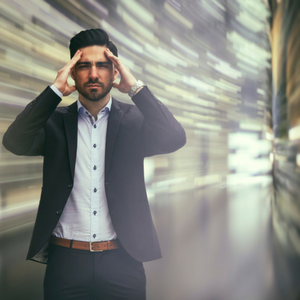 Why are some companies so reluctant to change from one vendor to another?
Especially when the existing vendor makes a company feel nothing but frustration?
The biggest culprit is likely fear.
Fear of the unknown. Fear of the work involved in moving from one vendor to another. Fear of 'what if we made the wrong decision'?
But in the back of your mind, and in the interest of the company, you are coming to the conclusion that your organization needs to start looking for a better alternative to manage your ethics hotline.
But that ol' fear kicks in!
It can be very scary to move from one hotline vendor to another. Fear stops change.
But what motivates change?
After so much time, you've got a lot invested in your current provider, your data being the biggest investement.
But sometimes a change is what's needed.
A complete refresh.
A brand new (and friendlier) relationship.
A company that really gets it!
In theory, that's all fine a dandy.
But actually moving to a new vendor - there's definitely some uncertainty there.
There are reasons you and your company are looking to change ethics hotline vendors.
One of the main reasons for switching vendors is because you have a problem, and it needs to be solved. Perhaps it's a service issue. Perhaps the hotline itself is lacking in its ability to handle call volume or interpretation services. Maybe the current system it too clunky and hard to use so employees don't bother using it.
Problems like this can have an impact on a company's culture and values. And if it looks like your existing supplier is slow at fixing problems, then it might be time to look for one that will.
Another reason many companies switch from one vendor to another is because their current vendor is unreliable. This could be anything from taking a long time to assist with simple help requests, to bickering over minor details.
There's something to be said for going with your gut on how trusting you are of your vendor. If you continue to question why something seemingly simple is frustratingly annoying, go with your gut!
Let's talk about price. Price alone may not be enough of a reason to switch vendors. It's the normal flow of business that prices increase over time. But if there are significant price hikes, and service offerings don't reflect these increases, it might be worth checking out the market to see what's out there.
Also, if there are continued price hikes, and your gut is screaming unreliable service that doesn't seem to be improving, it might be time to move.
Your compliance program is important to you and your organization.
Moving your hotline and case management system to a new vendor can be intimidating.
When it comes time to working with a hotline vendor, you definitely need to work with a company that understands how challenging change can be, and is able to make the 'change process' easier for you and your organization.
The move should be as painless as possible:
Quick start implementation with dedicated service
Deep expertise in international hotline systems
Technical resources to assist in data migration and customizations
A simple and easy to use reporting and case management platform
All-inclusive pricing - Yes!! Can we get an AMEN!
Commitment to ongoing support ensures the highest quality of service
Investment in ongoing innovation to a product offering
And a human approach to your entire experience
Are you considering changing hotline vendors and have some questions? Get in touch with us and we can get those questions answered.