6 Ways To Protect The Privacy of Remote Workers
June 28, 2021
Amanda Nieweler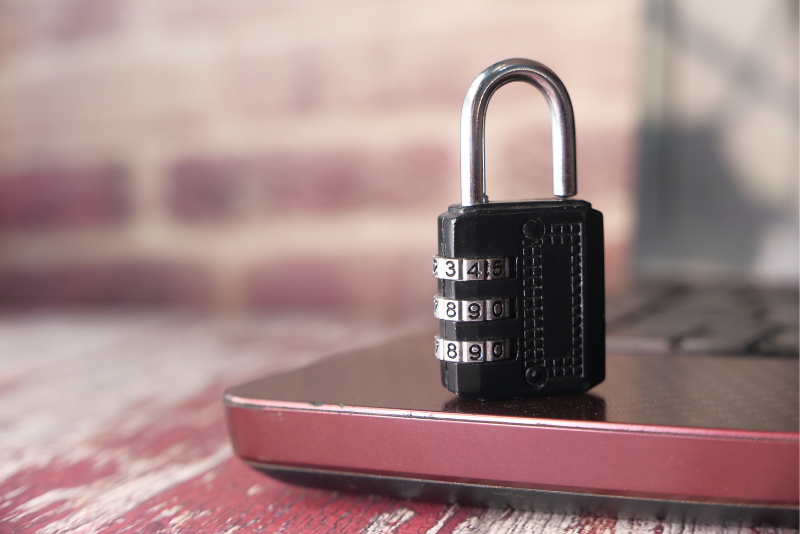 If your business has moved to a remote work setting in the last year and a half, you may be aware of the dangers posed to your employees. Without the proper protection in place, their personal information can be stolen by hackers or disgruntled former workers. We asked eight experts what tools and techniques worked best to protect the privacy of your remote employees, and this is what they said.
Virtual Private Network (VPN)
For Adil Advani, the Senior Digital Marketing Strategist at PureVPN, there are multiple tools you can use to protect your employees, but at the top of that list is a VPN.
"If you use the internet often, a VPN is practically essential. These handy pieces of software create private networks from public connections so that your data remains protected and anonymous when browsing online."
Eric McGee, the Senior Network Engineer at TRGDatacenters, explains exactly how a VPN keeps your employees safe from potential security hacks and why it's so important to your company.
"Public Wi-Fi does not provide the same level of security as a private network. Businesses can provide a more secure surfing experience for their employees by setting up a private Wi-Fi network. This reduces the likelihood of data breaches and identity theft. Employers should also provide employees with access to a virtual private network (VPN) while working remotely or from home. A VPN redirects web traffic to a second encrypted server, ensuring that important company data and employee personal data remain secure from prying eyes."
Two-Factor Authentication (2FA)
Advani also advocates for a two-factor authentication system for password protection. With 2FA, a password isn't enough to access sensitive information.
"Considering 2FA is a great way to add an extra layer of protection for your personal and company accounts. You can think about using 2FA, which will require not only the password but also something that only you have on hand (e.g., physical token or fingerprint). This prevents someone from hacking in by just guessing passwords since it's unlikely they'll be able to get both pieces necessary without access to biometric data like fingerprints!"
Khushboo Bakshi, the Senior Content Writer at Signity Software Solutions, is also a fan of 2FA systems and has another unique suggestion for that second piece of identification.
"Passwords are easy to decode, but with 2FA, the chance of someone hacking into the system is unlikely. For added security, a business can include additional verification methods like voice recognition."
Software Updates
Those constant update notices aren't a nuisance to Advani, who says that employees should be following them and updating their software regularly to protect against breaches. Employers should encourage their workers to update their software as needed.
"Keeping your software updated is an important aspect of cybersecurity. Updates to the software on devices you use, such as phones or laptops, will help protect them from being hacked and stolen. It can seem like updates come at inconvenient times but they are worth it because updating regularly helps keep information safe!"
Encryption Software
Bakshi stresses the importance of using encryption software in your business to protect important data.
"Using encryption software is another way companies can protect against data breaches; it protects data by hindering access from any unauthorized users. In addition to that, companies should be mindful of using only encrypted platforms for messaging."
Do you research, says Petra Odak, Chief Marketing Officer at Better Proposals. There are plenty of popular apps for workplace communication that don't offer the necessary protection for your employees, leaving them vulnerable. Look for something that has proper encryption software.
"One of the best ways to protect the privacy of your employees is to use communication apps with end-to-end encryption. Unfortunately, Slack is not such an app and others such as Skype are well known for giving our user data to governments and other organizations. Only choose apps for your business which are sure to provide true end-to-end encryption and protect your data in transit and at rest. For example, Wire is a good app for communication that keeps your data safe."
Privacy Policies
Thilo Huellmann, Chief Technology Officer at Levity.ai, doesn't just consider hackers when talking about privacy. He says that breaches in privacy can happen when employers start to micro-manager from afar, which is why it is necessary to implement privacy policies to protect workers.
"When businesses begin using data for purposes not disclosed to employees, the impression of the employer as intrusive increases. As an employer, you must place a premium on employee data privacy and ensure that data is used solely for the purpose for which it was collected. If it is diverted, employees lose faith in their employers, which can have a negative effect on morale. For instance, if cameras are installed to enhance employee safety but the management uses them to track employees' break times, employees will likely feel their privacy has been violated. Another example: your company's monitoring strategy may include tracking employee internet usage in order to prevent them from accessing specific websites. Capturing individual keystrokes and camera feeds, on the other hand, would be too intrusive, as it would reveal critical information such as passwords."
According to Bakshi, for a privacy policy to work, guidelines for employees need to be followed as well to avoid the spreading of personal data.
"A cybersecurity policy with guidelines complying with home and travel protocols is a must. The policy may include the use of approved communication platforms with encryption, updating and patching the computer security schedules, and remotely wiping data in case of device loss."
Erwin Caniba, Co-Founder of VPNThrive.com, echoes these sentiments. When working from home, especially using company equipment, employees should strictly adhere to the privacy policy and follow company rules. Straying from these guidelines could compromise important data.
"All the rules and regulations are in place to ensure the safety of your job and any data you have access to. One should never ignore the company's policies, especially when working remotely. For example, you're probably already being reminded to update your credentials on a regular basis. Don't ignore these nudges, and make sure you understand how to build strong passwords. If you're using company-issued equipment, it's probable that antivirus software is already installed. Keep it turned on, keep it updated, and let it defend you from all types of viruses."
Restricted Cloud Access
Veronica Miller, the Cybersecurity Expert at VPNoverview, warns against letting every employee have access to documents on your cloud platform. This is another area where encryption is key.
"While the cloud is an effective method to store company data and share information among employees, it also raises issues about privacy. Rather than providing unrestricted access to the cloud and the personal data contained within, businesses should limit cloud access to a select few persons, such as managers or IT specialists. This limits who has access to encrypted cloud data, reducing the risk of data breaches or personal data misuse. Additionally, organizations should ensure that those with access are properly taught on the software and understand how to implement safeguards that help protect employee privacy. For instance, an employer can enable a cloud option that tracks who attempts to obtain access, allowing them to log any unauthorized attempts."
Timothy Robinson, the CEO of InVPN, says that along with only letting certain employees have access to certain documents, the company should consult a specialist when it comes to removing employee information from their company.
"Employers can begin protecting employees' personal data by appropriately storing it. This entails encrypting online files and restricting access to this encrypted data to a few trusted employees, such as an HR representative or the head of accounting. Companies should also remove any physical documents containing sensitive employee information that they no longer require. The length of time an employer retains employee information varies by company, industry, and state legislation, so it's critical to consult an HR representative, lawyer, or accountant to determine when it's proper to delete employee files."
WhistleBlower Security takes the security and privacy of our IntegrityCounts ethics reporting and case management platform very seriously. Your data, and your employees' information is always protected when they use the system to file reports, especially those of a sensitive nature. For more information on our data and security, please take this feature sheet.
A security breach is no small matter, and failing to protect the privacy of your employees can land you in hot water fast. Set up safeguards before you find yourself in trouble. Contact Whistleblower Security for more information.