6 Ways to Accelerate the Effectiveness of Your Whistleblower Hotline
July 24, 2020
Amanda Nieweler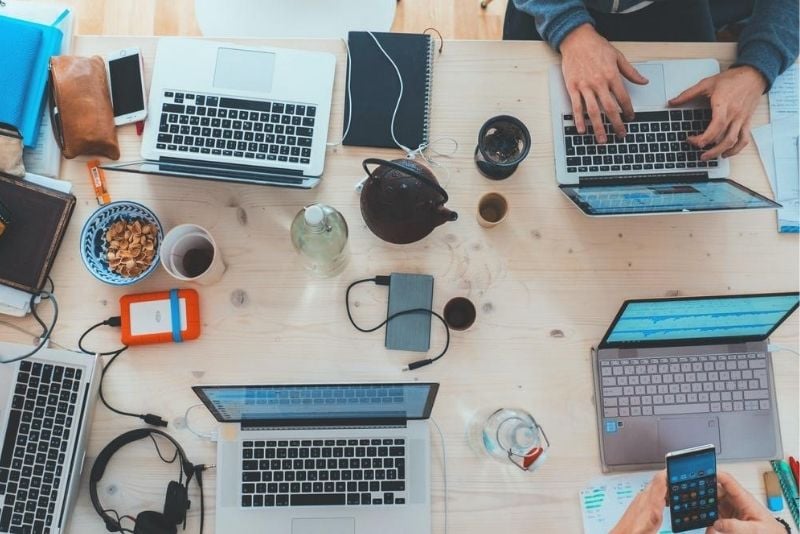 What makes for an effective whistleblower hotline?
Do you have a whistleblower hotline? How do you know if it's functioning effectively?
Putting a whistleblower program in place is a great first step, however, it's important to take the time to measure its effectiveness.
There are a few key performance indicators that any company can use to monitor the health of their whistleblower program. These measurements can help management make any adjustments by way of pivoting training, and/or promotion of the program to ensure it's running like the well-oiled machine it should be.
A few key points to keep top of mind when you first launch your program to ensure it starts off on the right track with employee engagement:
The program must be available 24/7/365

Communicate the program so employees are aware of it

Ensure policies and procedures are updated to reflect the program, how to use it, where to use it, and very importantly, ensure policies also contain anti-retaliation verbiage
Are employees aware of the whistleblower program?
Having an ethics hotline in place will speed up detection of wrongdoing. But only if employees know it' is there. Employees need to be aware of the program. There are a few ways any organization can spread the word about their whistleblower hotline:
Employee training - conduct an initial 'launch party' introducing the program, why it's important, and how employees can use it. Then follow up with quarterly or annual training sessions with employees to gauge buy-in and understanding of the program. Also, introduce all new employees to the program during their on-boarding time.
Lunch and learns - lunch and learns offer community time with all employees where management and employees can get involved in role playing, or other fun activities that show management is serious about employee wellness and concerns they raise.
Promotional materials - promotional materials in the form of posters hanging in communal areas, and employee issued wallet cards they can keep on their person offer information on how to use the program, and where to file a report.

Do employees know where to file a whistleblower report?
If employees don't know where they can go to file a whistleblower report, then they're not going to report on any misconduct they see.
Like the point above stating employees need to know there is a program in place, they also need to be aware of how to file a report, and options available to them.
With a third party, typically employees will use an anonymous hotline, or come directly to a web intake form themselves. Providing detailed information, including phone numbers, and web URLs in employee handbooks, ethics and whistleblower policies, and on a company's intranet site, will allow employees to choose which method of reporting they prefer.
Global companies will face cultural challenges the use of technology. Challenges in certain countries can arise with hotline number availability and accessibility, and internet connections could be spotty. Ensuring all employees, no matter where they are located, are aware of all the options available to them, will allow them to confidently dial an international toll free number, send an email, or come directly onto a web form themselves.
Also worth mentioning is to ensure all global employees are aware that the whistleblower program is available in a language of their choice. A well functioning program will not discriminate based on country or region. The ethics hotline should be available in hundreds of languages with interpretation capabilities. And if employees choose to file their report online, they should be able to choose their preferred language.
Do employees know what should be reported?
A challenge an organization may face is employees filing reports on HR issues that don't relate to unethical misconduct that is outlined in the organizations policies. For example, employees may think that they can file a complaint against a colleague who talks too loudly on their phone. Something like this should really be taken up directly with the HR department.
Employees need to understand the difference between what constitutes a real ethical issue that disagrees with the company's values and policies, and what is just everyday grumblings. Outline in the employee handbook and the whistleblower policy the difference between, for example, a safety violation that can put the entire company at risk, vs. those everyday issues we tend to have with colleagues.
Complaint oriented issues should be directed to HR and/or management.
Ethical violations should be filed in the whistleblower hotline.
Once your whistleblower program has been established and has seen some reports coming through, the following performance measures can be taken quarterly, or yearly to learn just how effective your program is.
What is the percentage of legitimate anonymous reports received?
A good metric to track is how many anonymous reports are legitimate, and how many are not. With any hotline, there will be cases where some reports are not related to misconduct and more related to everyday employee concerns. If there are a higher percentage of reports that are not related to what should be reported, this could result form miscommunication about the program. It's important to make sure that employees understand what they should be reporting into the whistleblower hotline, and what is considered general feedback and where to report these concerns or questions.
How quickly are you responding to reports once received?
One way to discourage employees from using the ethics hotline is if they feel their reports are being ignored. An important metric to track is how quickly employees' reports are being responded to. This can be in the form of responding to a whistleblower's initial report by way of a simple thank you. Then during the investigation of the report ensuring subsequent questions from the whistleblower are being answered.
How often are whistleblowers updated on the status of their report?
It's natural that an employee is going to what to know what the status of their report is and what management is doing about it. This is similar to the metric on response time, but it's equally important in that during an investigation a report status will change. Therefore, ensuring the whistleblower is kept up to date with any status changes is a great metric that can indicate the health of the whistleblower program.
Encourage a speak up culture
Are employees aware of your whistleblower hotline?
Do employees know how to file a report?
Are employees confident on when to file a report?
If there is wrongdoing happening inside your organization, there's at least one person who knows it's happening. But more than likely, a few people are aware of its going on. You may have employees who feel just fine reporting misconduct face to face, but most don't. There is still fear of retaliation by either management or colleagues. Given the chance, most employees would prefer to report wrongdoing anonymously. And by reporting sooner, a company will become aware of unethical activity earlier, thereby saving time, money and legal inquiries.