Roundup: Benefits and Features of an Ethics Hotline
March 19, 2015
Amanda Nieweler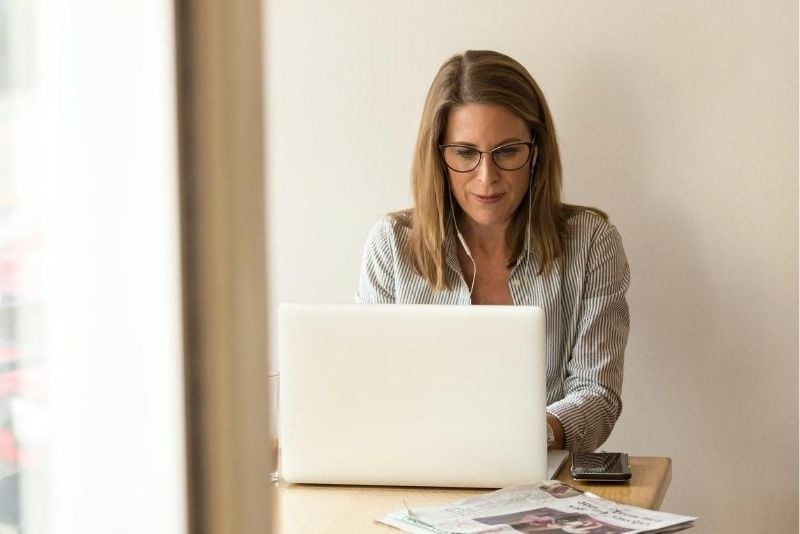 Are You Considering Implementing a Whistleblower Hotline?
There's much to take into account regarding features and benefits of an ethics hotline.
Today's environment has fraud, negligence, abuse of power, and more very prevalent, or so it seems. Statistics from a study document that 40% of employees have witnessed wrongdoing in the workplace, and 71% of employees think it should be mandatory for their company to have a whistleblower hotline in place.
In another study, hotline adoption has increased by 13% in the last decade.
Believe it or not, a whistleblower hotline is actually quite an easy and economical tool to incorporate into your corporate governance. Fraud, waste and abuse can all be detected early by incorporating an ethics reporting hotline. If employees are able to report on wrongdoing anonymously, you're going to know that much quicker about any issues at hand.
Public companies are required to have a whistleblower program in place to satisfy SOX. But just because your company isn't public, doesn't mean a hotline can't benefit you too. In fact, smaller companies suffer more from fraud and other wrongdoing than their larger public counterparts, so having a system in place to detect and deter wrongs just makes perfect business sense.
How would an ethics hotline benefit you?
There are a number of benefits a whistleblower hotline can have on your business:
Encouraging a speak-up culture: If there is wrongdoing happening inside the organization, there's at least one person who knows it's happening. There are those of us who may feel just fine reporting misconduct face to face, but most don't. There is still fear of retaliation by either management or colleagues. Given the chance, most employees would report wrongdoing anonymously. And by reporting sooner, you catch that fraud sooner, thereby saving time, money and legal inquiries.
Knowing about misconduct sooner, lessening duration: Knowing about misconduct sooner enables organization to put a stop to it earlier. The median duration of fraud until detection is about 18 months. For smaller organizations, that could mean the difference between staying in business or going out of business, as smaller business don't have the resources to cover these types of issues. The sooner you know about it, the less revenue loss.
Understanding a deeper issue: It's one thing to know that a certain type of wrongdoing is taking place. But why is it happening in the first place. Don't just treat the symptoms - dig deeper to get to the root of the issue. This is the chance to take what is learned and apply it to existing policies and procedures making them even stronger. If it wasn't reported in the first place, how long before things really had the potential to blow out of control?
Better communication with the anonymous reporter: Using a third party hotline is the best method of receiving a comprehensive report. Agents that are trained in sympathetic communication and who are able to customize the communication with each anonymous caller are much more likely to glean important information about a certain incident in order to provide it to the organization. At the same time, a representative at the organization can ask similar questions anonymously to the reporter, enabling them to work together to get the most information, and solve an issue quicker. It also encourages the speak-up culture
Avoid violations and legal battles: Many organizations that face regulatory violations didn't have a mechanism in place for employees to report misconduct. Employees may inform management about an issue, but they feel nothing gets done, or the concern isn't taken seriously. These employees may go outside the organization as a means of having their voices heard. Regulators have been known to lessen penalties, or drop them altogether if an organization has done its due diligence and taken appropriate steps to address and investigate issues.
Features of a Whistleblower Hotline
Third Party Hotline: your program should be operated by a third party provider. Employees are much more likely to report misconduct if it doesn't involve someone on the other end of the line who they are pretty sure is Bob or Sue in Human Resources. They are more likely to phone the hotline if it's answered by a live agent, 24-7-365, who's been trained in sympathetic yet comprehensive communication skills and is able to ask the right questions in a non judgmental way.
A Live Person: if an employee calls after hours to report a concern, there needs to be a place to receive that caller's information. The drawback to an internal system, or voicemail is that the caller may not relay a fully comprehensive report. When talking to a live agent, that agent will be able to ask intuitive and educated questions of the caller, helping to guide them in delivering a thorough report. A live answer call center has the ability to keep a caller on the line for as long as it takes to receive a fully comprehensive and intuitive report.
Unique / Regional Phone Number: where available, toll free numbers should be available for any calling country. And aside from a phone number, employees should also be able to report their complaint via a secure website, secure email address, mail and fax.
Multilingual: if you have operations around the world, your employees need to be able to call into the hotline using their own native language. And if the operator on the other end of the line isn't able to speak in that language, then an interpreter needs to be brought into the conversation immediately to start the dialogue.
Case Management: all reports should be kept in a secure database that logs and date stamps all activity. Reporters and reviewers should have a safe place where they can communicate anonymously about the report in order to provide additional feedback and information.
Reviewer Follow-up: based on the type of complaints that come in, reviewers who have been set up to handle complaints should be able to forward more serious concerts onto the appropriate party. Complaints are going to come in varying degrees of urgency subject matter. If an issue is more serious in nature, then there should be an ability to quickly escalate it to the appropriate individual.
Knowledge of the System: communicate the program so everyone knows it's there for them. Put up posters in communal areas. Provide wallet cards to each employee. Announce it on the intranet. Let new hires know about it. Have lunch and learns. These are just a few examples of how to let employees know there is a place where they can anonymously communicate misconduct.
Hopefully this gives you insight to how an ethics hotline can benefit your organization. Public companies already know the benefits of a whistleblower hotline as mandated by SOX... others find out about the benefits after regulators hand down hefty fines.
But any organization, private and non-profit can benefit as well. Misconduct isn't limited to securities violations. It comes in all kinds of shapes and sizes that have devastating consequences to businesses, and employee relations.