2021 Will Bring A New Style of Corporate Leadership
January 22, 2021
Amanda Nieweler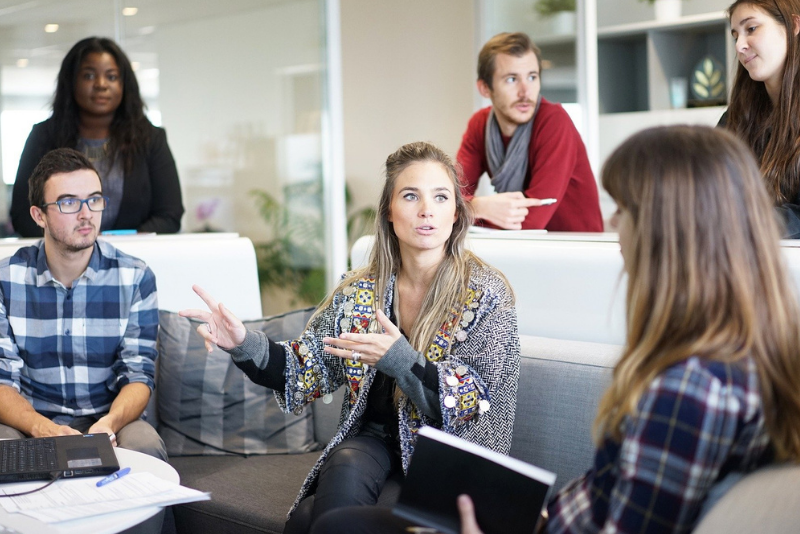 2021 will see a new way corporate leaders lead. Are you ready to adapt?
Our last post focused on taking a new approach to initiating a corporate New Year's resolution for your company. It focused on leaders initially taking a step back from focusing solely on corporate goals, and taking the time to truly check-in with their employees on a deeper emotional level to see just how they are feeling as we head into 2021.
The importance of putting new 2021 corporate goals on the backburner, only for a short time, to focus first on employees, is crucial to ensuring everyone is feeling empowered to move forward with the goals ahead.
Checking in with employees first to understand any deeper emotional concerns they have in the workplace, and working through those concerns without any judgement or retaliation, will only help to strengthen trust in leadership, and drive employees' desire to jump into 2021 with both feet and do good work for the company.
This step in 'employee-focus' first is in line with a changed way that 2021 will see leaders lead.
As employees continue to embrace a new way of working in a more remote environment separated from other people, the leadership role will make a shift too.
According to this post, character is key.
There's no denying it. Leaders struggled in 2020 to come to terms with the new way to operate their organizations and connect with teams. There was no lead-up to the shift in an altered workplace environment. There was no practice session. It just happened fast and the changes and adjustments had to happen immediately.
Most employees, leaders, and organizations are now quite settled in their new workplace environment. So 2021 offers an opportunity for leaders to embrace change, and maybe learn to do things a little differently.
In 2021, character of leadership will matter just as much as their competence to lead. Meet the 'servant leader'. A servant leader will become a competitive advantage. The reasoning behind this is that as we continue to face threats to our jobs and lives, we become concerned more about precarity and purpose. There will continue to be a lingering feeling of uncertainty hanging over our heads and employees need to know that their jobs are safe and secure and that they are positively contributing to the workplace.
Therefore, a growing trend we'll see is the servant leader. If a company wants to hire and retain talent, leaders need to be givers, not takers. In other words, employees want to be able to count on their leader to put the employees' needs above their own.
That's not to say that up to this point there haven't been leaders who did just that. But, there will be a bigger magnifying glass on the subject as we move forward.
As in our last post, leaders need to focus first on employees. This new servant leader recognizes that their employees aren't the most important resource in a company. Employees are the company. So if employees aren't happy and are not performing to a desired capacity, as a leader, understand why. Work with that employee, rally around them, help them become happy with themselves.
Employees want, make that need, to know that they won't be laid off at the drop of a hat. They need to know that their leaders will do what it takes to save jobs.
Employees will need freedom and flexibility to work whenever, and wherever they want. After all, all aspects of family life has shifted.
For those leaders who may tend to micromanage, it would be beneficial to shift leadership styles to becoming a macromanager instead. After all, this is a new year. But nonetheless a year with COVID continuing to drive how we plan and strategize our lives, professionally, and privately.
A speak up culture is one where employees are able to come forward and voice any concern they have without fear of retaliation. Download an eBook to get your organization stated in creating its speak up culture!
Source:
https://www.linkedin.com/pulse/24-big-ideas-change-our-world-2021-scott-olster/