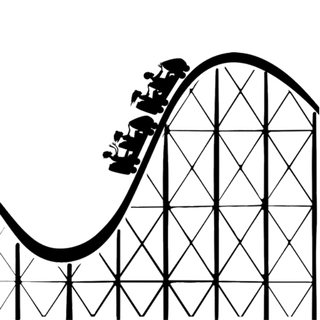 Better hang on. This could get scary!
Many employees are reluctant to reveal illegal or dangerous acts committed by their employer. This could be because many fear losing their job, or they worry about the impact the very act of whistleblowing would have on their careers.
The potential to turn a blind eye and ignore wrongdoing is very real.
However, according to a study, the number of employees who would consider exposing illegal activity at work is impressive... if they could bring forth incidents anonymously and be guaranteed confidentiality.
However, there is a progression of natural human emotions that are at play for every would-be whistleblower if they can't, or are unsure about, coming forward anonymously.
By its very nature, whistleblowing could lead an organization to adopt a defensive stance to protect its own interests and portray those who blow the whistle as troublemakers. This can generate a hostile work environment possibly leading to victimization, hostility or bullying.
No wonder whistleblowing can be a hard thing to do!
To understand how to make the process easier for employees, it's best to understand just how emotionally traumatizing it can be for a whistleblower to do something so simple like report on something that is morally wrong.
The shock and wonder stage
Shock and wonder that co-workers and/or management are actually capable of committing the crime to begin with. An employee may wonder 'did that just really happen?' Or perhaps they feel they may have read a financial statement incorrectly. Or 'I'm new, maybe that's just how it's done here so I'll just brush it off'.
Decision to come forward... or not
The fraud seems to keep happening. Harassment continues. An employee knows it's wrong. The question is, now what? An employee may feel very passionately about a subject, or issue, and has to make a decision to come forward and speak-up about it, or keep quiet. They may be weighing up the risk of possibly causing offence versus the need to speak.
Will anyone listen?
If an employee does come forward, it's not because they have a grudge against anybody. They just want important issues to be raised. But will anybody listen to the concerns? Will the concerns be ignored? Will management pretend to listen, then brush the concerns aside? Or will the employee now have a negative mark on their HR file, as a permanent fixture?
If reporting, then where and how?
Does an employee just randomly waltz into the office of management, sit themselves down, and speak? And bring up concerning (or illegal) issues about someone who is besties with management? - revert to first stage. Or maybe there's another way to bring issues forward, but the employee isn't sure what that is because there's nothing in the employee handbook. Maybe they just call and leave a voice mail on the main HR line?
Fear of backlash
The fear is real (here) and (here). It's a turbulent emotional rollercoaster for employees when they see stories about people who had the courage to stand up for what is right, only to be discarded and disposed of. The ensuing investigation interrogation focuses on the people involved in the initial report, instead of the actual issues raised. Making the step to come forward comes at a great personal cost for many whistleblowers.
Clinging to sanity
For many whistleblowers who did come forward, they typically end up clinging to sanity for many years. They don't eat, they don't sleep. They feel under pressure. They feel stressed out. People who they worked with for so long and respected, suddenly react in brutal ways towards the whistleblower. And in many higher profile cases, the entire process has life-altering consequences.
In a nutshell
The whistleblower is someone who has stepped forward to tell the truth, despite emotions and fears swirling and jumbling around. Feelings of disloyalty are battling with those of obligation and outrage at something very wrong in the company, and frustration that no one seems to want to listen!
Or the employee could just go to the media to begin with.
All companies need to understand that if an employee has blown the whistle by taking the case outside the company, or to the media, this could represent a failure on management's part. It means the company didn't have any mechanisms in place to allow the normal use of communicating from the bottom up and that reporting procedures did not work. Or the whistleblower found whatever procedure was in place to not be very userfriendly and/or receptive.
Stay tuned for our next post on how to make whistleblowing not be an emotional roller coaster!